News
Express grocery delivery is making waves in the Netherlands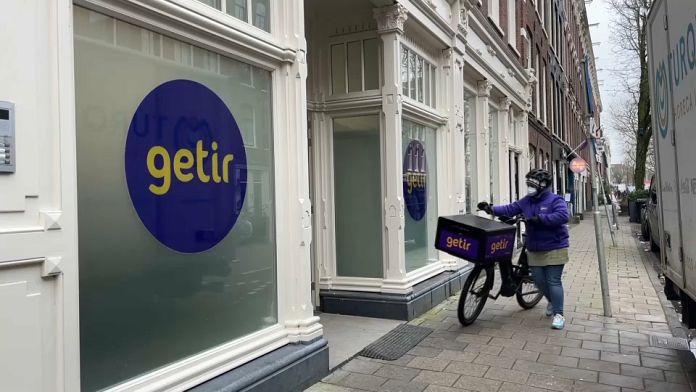 Your shopping delivered to you in a few minutes, that's what the ultra-fast delivery services that have developed at breakneck speed in European cities over the past two years promise. This is the case in Amsterdam as in 28 other Dutch municipalities.
Speed ​​at all costs?
Among the platforms present in the country, Getir has experienced double-digit monthly growth since its launch a few months ago.
"Our delivery time is a few minutes and we make no specific commitment to our customers because it is first and foremost the safety of our deliverers that counts," assures Florian Brunsting, managing director of Getir Netherlands. "Our speed comes from the technology we have developed over the past two years and the fact that our depots are close to our customers," he explains.
To benefit from this service, customers who place an order via an application must pay 1.80 euros per delivery.
"They roll anyhow"
Over the last six months of 2021, the number of people who used delivery services more than tripled. Faced with this strong trend, partly linked to the pandemic, platforms including Flink, Gorillas and Zapp are opening "dark blinds" (or shadow stores), mini-warehouses not open to the public.
Which is not to everyone's taste in their neighborhood. Yunus Mulder is a trader. His store is located opposite a depot of gorillas. "My roommates get delivered all the time, it's pure convenience, you stay on your sofa and your groceries are delivered to your door," he acknowledges. "But I have a business with a warehouse of Gorillas right across the street and since they have to deliver within 10 minutes, they go all the way and they annoy my customers," he complains.
Freezing of the openings of "dark stores"
More and more Dutch municipalities are considering taking measures to regulate the market. Amsterdam and Rotterdam have already frozen the openings of "dark stores".
Demand can only continue to grow and municipalities that had been caught off guard by the rapid rise of new business models like Airbnb and Uber are trying to take the lead.
But at least one of the platforms based in Amsterdam says it is studying the legal options available to it so that it can continue to open "dark stores" to, it says, meet the needs of its customers.