Soccer
Explosive new revelation on the Haaland dossier
Worldwide phenomenon for the past two or three seasons, Erling Haaland has been panicking several wealthy clubs such as PSG who want to make him the successor of Kylian Mbappé if the latter joined Real Madrid. And Borussia Dortmund is ready to listen to offers for its 21-year-old striker.
PSG transfer: big denial on Haaland
"I know Aki (Watzke) and I know that he is a man of his word. He said it wouldn't be sold, and that's what happened. However, it will be very difficult to keep him after 2022, because I understand that there is a release clause on that date. He has not stopped scoring and clubs are already lining up to convince him and his agent. »
Announced by several media for months, the release clause included in theErling Haaland and setting its tariff at 75 million euros from the summer of 2022 was also confirmed by the former general manager of Bayern Munich, Karl-Heinz Rummenigge, at the microphone of the Madrid newspaper AS. Only the Spanish daily assures that this special provision at 75 million euros does not exist in the contract of the Norwegian international according to the management of Borussia Dortmund.
In other words, if Paris Saint-Germain, Real Madrid, Chelsea, Juventus Turin, FC Barcelona, Manchester United, Liverpool and Manchester City want to secure Haaland's services, they will have to negotiate with the BVB decision-makers and try to be convincing.
What destination for Erling Haaland?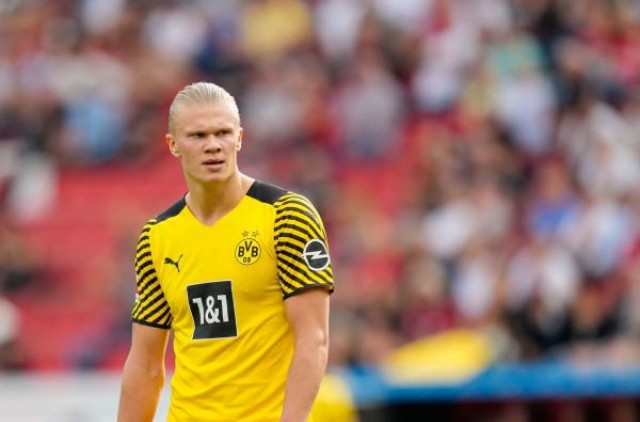 In an interview with UMM, Fabrizio Romano gave the latest information he has collected on the case Erling Haaland. Referring in particular to a transfer to the Premier League, the Italian journalist confirms this possibility, but does not rule out anything for the future of his client. "It's a possibility, but I'm not absolutely sure. You know why. From time to time, in football, we are used to seeing players choose their next club only by money. But Haaland always decided in his career with the project ", explained Romano.
The Paris Saint-Germain is therefore warned.