News
Evacuation of civilians postponed in Mariupol, a targeted fuel depot on Russian soil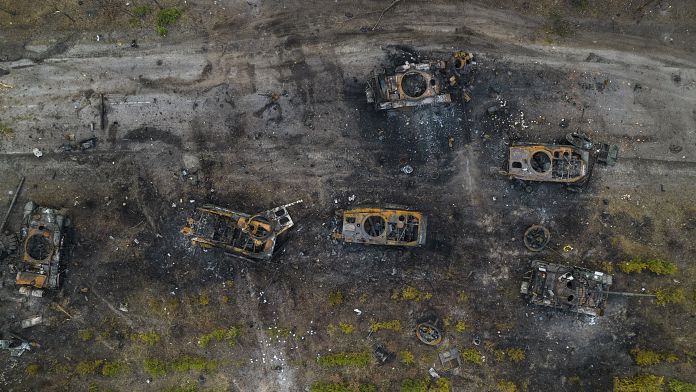 For the first time since the start of the war in Ukraine, a strike targeted Russian soil on Friday, destroying an oil depot in the border region of Belgorod.
kyiv evokes a possible sabotage of the Russian forces
The local governor mentioned a helicopter attack pointing the responsibility of kyiv. For its part, the Ukrainian government has neither confirmed nor denied, while evoking with derision a possible sabotage of the Russian forces:
"Perhaps the Russian troops are sabotaging the orders because they do not want to enter Ukrainian territory. In any case, it is the Russian authorities who bear the responsibility for the events occurring on Russian soil," underlined Oleksiy Arestovich, one of the special advisers of the Ukrainian president.
Resumption of talks by videoconference
The fuel depot in question is located about forty kilometers from the Ukrainian border, not far from the city of Kharkiv.
In Moscow, Kremlin spokesman Dmitry Peskov said the incident was wrong. "to create the appropriate conditions for the continuation of negotiations" who resumed by videoconference.
Russian soldiers irradiated at Chernobyl?
Moreover, the director of the IAEA was reassuring about the state of the Chernobyl nuclear power plant after it was occupied by Vladimir Putin's troops.
Russian forces have since left the site but soldiers were likely exposed to radiation while digging trenches in the contaminated area.
Rafael Grossi, director general of the International Atomic Energy Agency, however, was unable to confirm this information.
In Mariupol, the Red Cross turns back
Finally, in the ruined city of Mariupol, the evacuation of thousands of civilians planned by the Red Cross has been postponed. A new attempt must take place this Saturday.
Ukrainian President Volodymyr Zelensky has asked France to try "to obtain from Russia the necessary conditions for a humanitarian operation" in this martyr city.