News
European countries in the Mediterranean basin seek to reform the energy market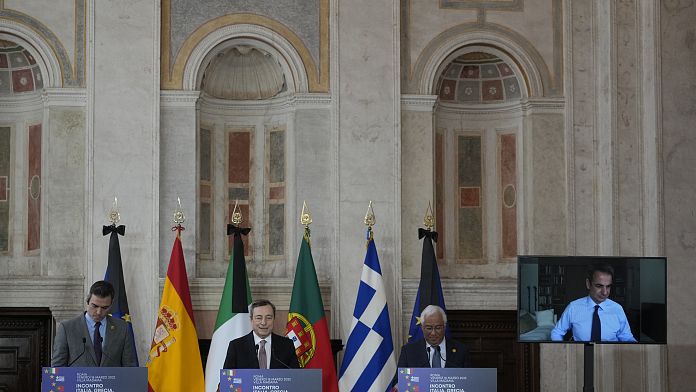 The Italian, Spanish, Portuguese and Greek Prime Ministers (in video, due to covid) met in Rome during a mini "Mediterranean summit" to find a consensus on the reform of European energy markets and the reduction in energy prices.
Italy is almost totally dependent on gas. Rome imports 90% of its annual supplies, 45% of which comes from Russia. Rome, like Madrid, is in favor of the common purchase of gas by the EU, which would make it possible to buy cheaper.
"The European Union reacted with unity and determination to the aggression against Ukraine, Italian Prime Minister Mario Draghi said now it must find the same unity and the same determination to face our crises which are many, one is energy, but it is not the only one.__"
Reaching a preventive agreement: this is the aim of the meeting, added Italian Prime Minister Mario Draghi, who also underlined the importance of the southern shore of the continent for supplying the rest of Europe, but also for the work that must be done on the diversification of energy sources and on renewable energies, in order to reduce energy dependence on Russia.