[ad_1]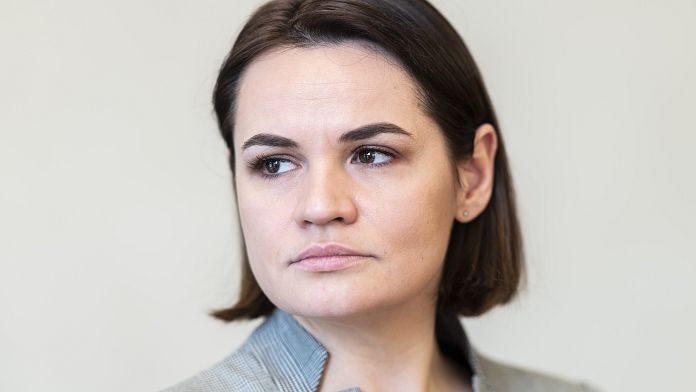 "Europe "must not accept the blackmail of the Belarusian regime over migrants". This is what Svetlana Tikhanovskaya, leader of the Belarusian opposition, says in an interview with euronews.
The mass arrival of migrants to Europe from Belarus is a means of pressure used by the Belarusian authorities. At least that's what Belarusian opposition leader Svetlana Tikhanovskaya thinks
While in Athens to participate in a forum on democracy, she agreed to answer our questions, especially on this migration crisis.
CONSTITUTIONAL REFERENDUM
President Lukashenko plans to hold a constitutional referendum. A reform that provides for a redistribution of powers and the formalization of a new governing body: the "All-Belarusian People's Assembly".
The opposition gives no credit to this referendum.
Sviatlana Tsikhanouskaya returned to Athens about six months after participating in a previous forum.
At the time, two other opponents were arrested by the Belarusian authorities while on board a Ryanair commercial flight from Athens to Vilnius. The aircraft had been intercepted by Minsk, under the pretext of a bomb alert.
An international investigation has been launched.
On this subject, the leader of the Belarusian opposition met with the Greek Minister of the Interior. Discussions on the possibility of bringing the case to international justice for hijacking.
[ad_2]

Source link