News
EU releases 450 million euros to supply arms to Ukraine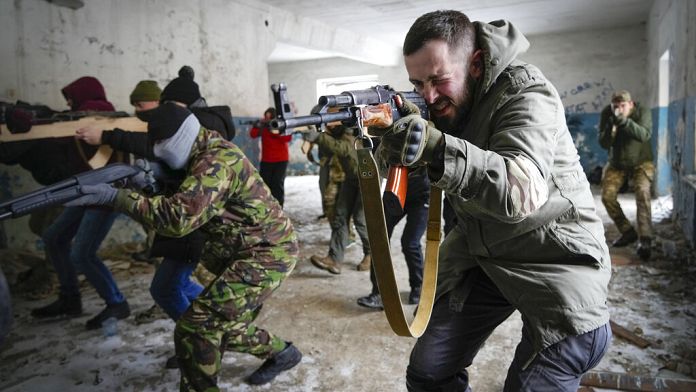 The European Union will release 450 million euros to buy weapons for the Ukrainian armed forces and some countries are ready to provide combat planes to help them resist the Russian offensive, the head of the Commission announced on Sunday. european diplomacy.
"The head of Ukrainian diplomacy Dmytro Kouleba said he needed planes that Ukrainians could fly. Some member states have this kind of planes and we will supply them with other armaments necessary for a war", clarified Joseph Borrell following a meeting by videoconference with EU foreign ministers, preceded by an interview with the Ukrainian minister.
"An agreement was reached to supply arms to the Ukrainian army for a value of 450 million and protective equipment and fuel for 50 million. All this will be covered by our "European Peace Facility" and our intergovernmental fund. This is the first time in history that we will do this", he clarified.
The management of this fund endowed with five billion euros is entirely at the discretion of the Member States, their representatives recalled on Sunday. The money is outside the common EU budget and the Commission is not involved, they said.
A meeting of EU defense ministers has been called urgently on Monday"to convert this funding into armaments and bring them to the front line of the Ukrainian armed forces, which are fighting against the Russian invasion", has explained Joseph Borrell.
Poland has agreed to receive this military aid and then forward it, he said.
"EU aid comes on top of all the equipment and armaments that many member states have decided to provide on their own", he indicated.
The countries of the European Union have started to deliver quantities "significant"armaments to Ukraine since Saturday"to allow them to defend themselves"Several European officials said on Sunday.
Armaments are taken from national stocks, but deliveries are coordinated.
The "European Peace Facility"will be used to reimburse certain arms supplies, European officials said.
The Russian President Vladimir Poutine warned that countries supporting Ukraine would come under attack and announced that Russia's nuclear force would be put on alert.
"It's a huge responsibility to say that at such a time." lamented Joseph Borrell. "But we will continue to support Ukraine", he asserted.