News
EU meets urgently to sanction Russia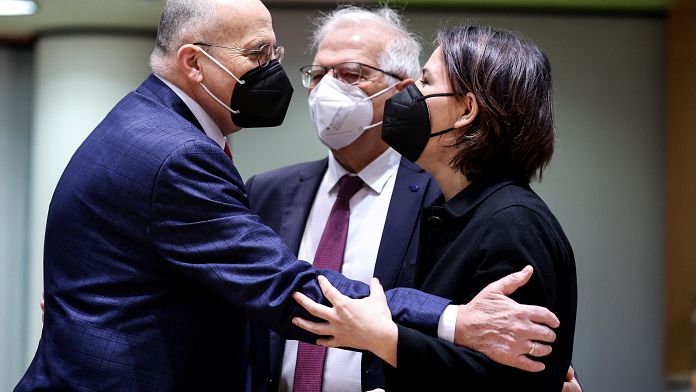 The European Union is ready to adopt sanctions against Russia. The announcement should come in the next few hours. A emergency meeting is planned in Paris. Foreign ministers should then decide which personalities and which sectors economic will be affected by these measures.
The head of European diplomacy specifies that Russian forces have entered the Donbass. "I won't say it's a big invasion but Russian troops are on Ukrainian soil", insists Josep Borrell.
After the recognition of independence people's republics of Donetsk and Lugansk, Russia has announced the dispatch of what it calls "peacekeeping forces". For the French Minister of Foreign Affairs, the actions of Russia are in contradiction with its obligations. "This is a violation of international law. This is an attack on the sovereignty and integrity of Ukraine. This is a renunciation by Russia of its international commitments", underlines Jean-Yves Le Drian
The EU has already prepared a package of sanctions against Moscow in the event of an invasion of Ukraine. For the moment only a part of these measures should be approved.