News
EU: Josep Borrell denounces Russia's "massive war crimes" in Mariupol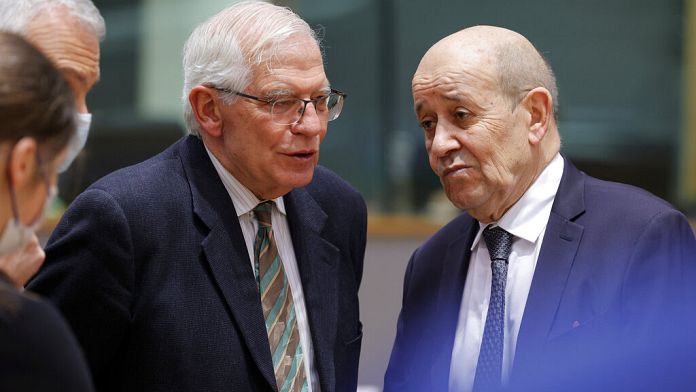 The Ministers of Foreign Affairs and Defense of the 27 are meeting this Monday in Brussels to examine a new wave of sanctions against Moscow.
A text on defense strategy for the next ten years must also be adopted. Before the start of the meeting, the head of European diplomacy, Josep Borrell denounced the war crimes committed by the Kremlin.
"Russia does commit many "war crimes". That's the word. It must be said. What is happening in Mariupol is a major war crime: the bombardments destroy everything and kill everyone indiscriminately. It's something horrible. We must condemn this in the strongest terms. It is a war crime, a massive war crime what is happening in Mariupol. The city is completely destroyed and people are going, are dying"said the High Representative of the EU for Foreign Affairs.