News
Eruption in the Canary Islands: the Cumbre Vieja still active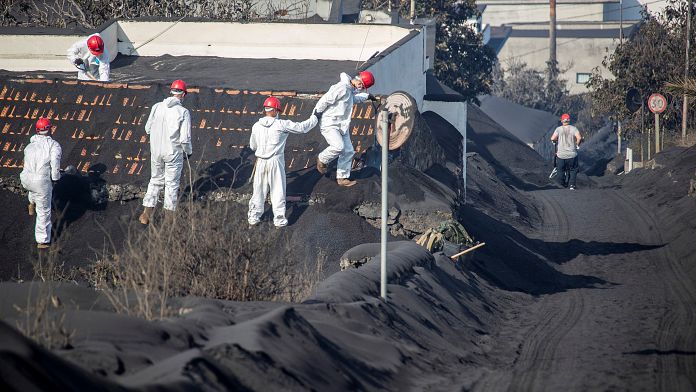 Huge boulders of rocks descend on a river of lava. The Cumbre Vieja on the island of La Palma in the Canary Islands shows no signs of easing. For more than a month, the flows have multiplied causing more and more damage.
In recent days, magma has reached a new urban area in the district of La Laguna. The city center was evacuated preventively a week ago. A service station that had been emptied of its fuel, was notably destroyed.
No human casualties are to be lamented, but the fate of the animals is also worrying. Images of four dogs trapped by lava have circulated widely on the internet.
The animal aid association Leales.org, which had alerted at the beginning of October about the presence of these isolated and hungry animals, has set up in recent days a drone refueling operation, in order to send water and food to the four canids.
According to the spokesperson of Leales.org, Alejandro Molina, it is indeed impossible to reach them on foot because they are surrounded by lava broods. Helicopters can also not be resorted to, as ash and gases from the volcano could damage their rotors.
According to Mr. Molina, no date has yet been set for the rescue operation. A first test was nevertheless carried out on Wednesday, with a load of 15 kilos.
Many other animals were saved, including this cat who suffered from respiratory problems.
Source link