News
Ernesto, a Frenchman from the foreign legion left to fight in Ukraine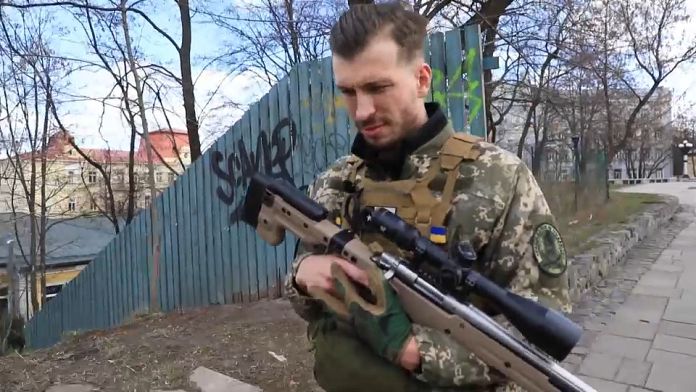 Like thousands of foreign volunteers, Ernesto went to fight on the Ukrainian front to repel Russian troops.
Aged 25, this sniper in the foreign legion already has missions in Afghanistan and Mali to his credit.
Today, he intends to put his military skills at the service of the Ukrainian army and people:
"The family of one of my Ukrainian comrades from the foreign legion was killed by the Russians, two days after the start of the invasion. After that, I did not hesitate. I contacted my former team from the foreign legion and we all came immediately to Ukraine", he says.
On his phone, Ernesto replays the film of his first days on the Ukrainian front, in particular the day when his team came face to face with Russian forces. Several of his brothers in arms will fall in battle: four friends fatally hit by a missile.
Ernesto left a three-year-old son in France and a luxury concierge company he founded. Before returning home, he says he is ready to give everything to free the Ukrainians.