[ad_1]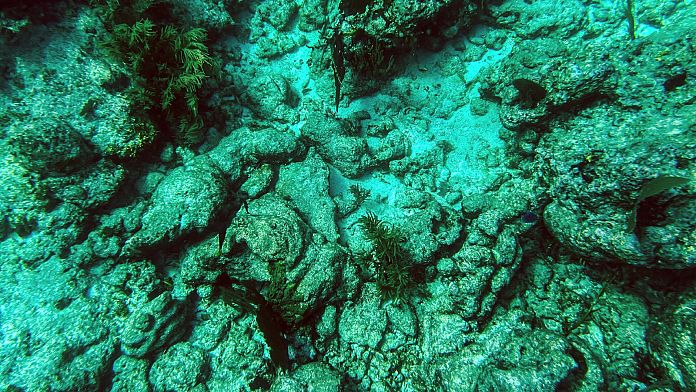 Some 14% of corals disappeared worldwide between 2009 and 2018, due to climate change, overfishing or pollution, according to a report published this Tuesday and carried out by the Global Coral Reef Monitoring Network (GCRMN). If coral reefs cover only 1% of the seabed, they are of paramount importance since they are home to 25% of underwater life,"irretrievable loss of coral reefs would be __catastrophic"notes the report.
The state of the world's coral reefs in 2020 "offers the most accurate scientific panorama yet of the damage caused by rising temperatures on coral reefs around the world", says a press release from the organization, which relied on data collected from 12,000 sites in 73 countries. More than 300 scientists participated in this study covering the last 40 years.
While human activities have an undeniable impact on this worrying decline in corals, the effects of climate change are of particular concern, such as increases in sea surface temperatures.
"Coral reefs around the world are under constant stress from climate change-related warming and other local pressures such as overfishing, unsustainable coastal development and declining water quality", details the GCRMN.
"Although reefs cover less than 1% of the ocean floor, they are home to at least a quarter of all marine life, as well as being a crucial habitat and source of protein (and) drugs", adds the organization. "At least one billion people worldwide depend on"for food or protection from storms and erosion.
The study of ten coral regions around the world showed that"episodes of coral bleaching due to rising sea surface temperatures have been the main factor in the disappearance of corals", with a particularly marked episode in 1998.
"Climate change is the biggest threat to global reefs, and we must all do our part by curbing global greenhouse gas emissions as soon as possible", insists Paul Hardisty, Director general of the Australian Institute of Marine Sciences (AIMS), quoted in the statement, a month before the crucial COP26 for the climate.
The importance of acting quickly
"Many coral reefs around the world remain resilient and can replenish if conditions allow", also emphasizes the statement, "this gives hope for the long-term health of coral reefs if immediate action is taken to stabilize emissions in order to limiting future warming".
The Global Coral Reef Monitoring Network was founded in 1998 under the leadership of the International Coral Reef Initiative (ICRI), a platform created in 1994 by organizations and countries whose objective is "to preserve coral reefs and related ecosystems worldwide".
[ad_2]

Source link