News
End of Operation Barkhane in Mali: Emmanuel Macron announces the military withdrawal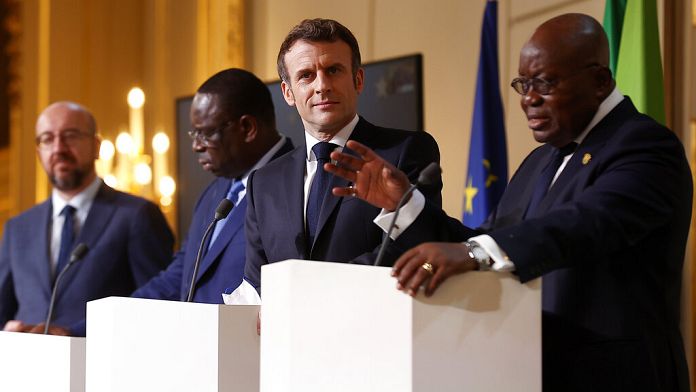 After nine years of anti-jihadist struggle in Mali, France and its European partners have formalized their military withdrawal from the country. The French President underlined that the conditions were no longer met to effectively pursue the current commitment to Operation Barkhane, referring to the "multiple obstructionsof the ruling junta in Bamako.
Emmanuel Macron spoke just before a summit between European and African countries. He was alongside the Senegalese and Ghanaian Heads of State, Macky Sall and Nana Akufo-Addo, as well as the President of the European Council, Charles Michel. In particular, he questioned the presence of mercenaries from the Russian company Wagner.
Emmanuel Macron tackles the junta in power in Mali
"When you have a State which decides to form an alliance with private mercenaries, which is no longer clear in its fight against terrorism and which decides to no longer work with you, it is no longer, in these cases, us to keep moving forward", said the French president.
"We cannot remain militarily engaged alongside de facto authorities whose strategy or hidden objectives we do not share.", and which resort to "mercenaries of the (Russian) Wagner Company" to "predatory ambitions", argued the French president. The Malian authorities continue to deny the presence of these mercenaries on their territory.
Fallback to Niger
After the closure of three bases in northern Mali, it is now a question of evacuating those of Gossi, Menaka and Gao, in the coming months.
Paris and its partners nevertheless wish to remain committed to the Sahel region and extend their support to neighboring countries in the Gulf of Guinea and West Africa, a region that has become a priority in the expansion strategy of Daesh and Al -Qaeda.
From "European elements will be repositioned alongside the armed forces of Niger in the border region of Mali"Said Emmanuel Macron. Some 25,000 men are currently deployed in the Sahel, including around 4,300 French (2,400 in Mali as part of Barkhane), according to the Elysée.
The country also hosts 15,000 UN soldiers within the Minusma.