News
Emmanuel Macron proposes an emergency plan for food security, in the face of the risk of famine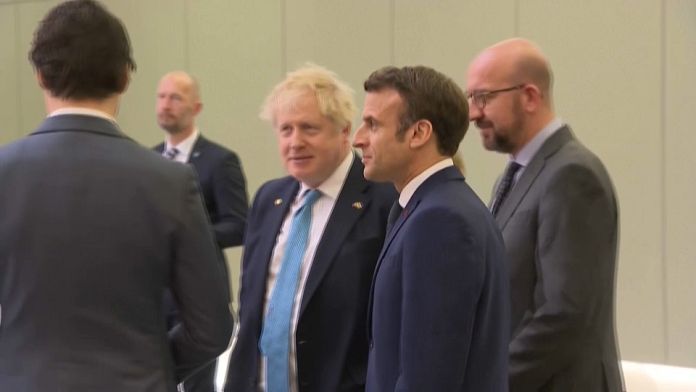 The G7 countries say they are ready to adopt new sanctions. The United States, France, Great Britain, Canada, Japan, Germany and Italy have reaffirmed that it was not the Russian or Belarusian peoples they were targeting but Presidents Putin and Lukashenko. They also deplored the censorship imposed in Russia. The 7 great powers also warned against the use of chemical weapons, and warned the countries which would help Moscow to circumvent the sanctions, they spoke about the Ukrainian refugees:
"As the G7, we are also asking other countries to contribute support measures and humanitarian aid, said Olaf Scholz, the German chancellor. Europe bears a lot of responsibilities. But we really need a global effort. As major industrialized nations, we consider it our duty to welcome refugees from Ukraine and to protect them. All the G7 countries are aware of this duty and want to fulfill it. We also call on other countries to take in war refugees."
Washington announced new financial sanctions against Russia, but Joe Biden also spoke about the consequences:
"We've talked about food shortages and they're going to be real, said the President of the United States. The price of these sanctions is not only imposed on Russia, it is imposed on a very large number of countries as well, including European countries and the United States. "
One of the countries threatened with famine in the coming months is Egypt, which depends 80% on Russian and Ukrainian cereals.
Finally, the UN General Assembly of 193 States adopted by an overwhelming majority of 140 votes a new resolution which "demands" from Russia an "immediate" end to the war in Ukraine. 38 abstained and five voted against.
On March 2, 141 member countries had already voted for a similar resolution, but without success.