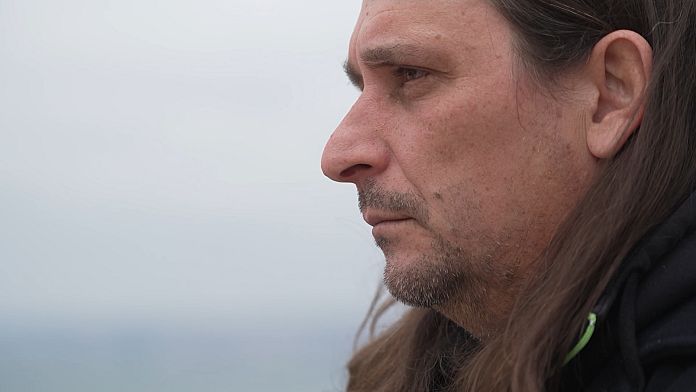 It's a morning like any other for the Machado family in Barreiro, a town on the outskirts of Lisbon. former lawyer, Ana is now a stay-at-home mom. His companion Ricardo, a graduate in electrical engineering, works as an IT consultant. The couple have two children. The youngest plays basketball and attends jazz school.
At the political level, it was completely different music that sounded the dissolution of the Portuguese Parliament this autumn after disagreements over the 2022 budget. Hence theheld snap elections on 30 Januaryr in the midst of a pandemic. Ricardo and Ana see it as an opportunity to demand a change.
"This government did not react as it should have"
"We were able to realize that there was a lot of misery in our country," says Ana, "and we see today that not much, if anything at all, has been done at the social level."
Ricardo adds: "People are disappointed because they think this government did not react at the right time as it should have."
"Initially, you could tell yourself that no one was prepared for this," Ana points out before adding: "But two years later, there are still doctors with poor working conditions and health facilities that are not operational."
If like others, they could express their dissatisfaction at the polls, Ricardo does not expect a big upheaval at the end of the ballot. "I believe that the Socialist Party will win, but this time António Costa will have to find an agreement with the right-wing parties," warns the father of the family.
"Nothing will change"
At the cafe in downtown Barriero, the opinion is the same on the side of Veríssimo Morais, restaurant owner."I believe that nothing will change," he confides.
Businesses have been hit by the crisis, especially in the center of Lisbon, where tourists once flocked.
António Sousa, owner of a traditional restaurant, assures him: "In my thirty-year career, there are really two to forget!"
Whereas before the crisis, he barely had time to breathe, today he is desperately waiting for customers. According to him, the future government will have to lower taxes.
"We already live in poverty"
"I believe the money is mismanaged, the tax burden is huge," he believes. "We are poor, we must lower taxes," he insists.
When asked if he thinks the government will change, "I think so," he replies, "because people are already living in poverty."
In the streets of Lisbon, many passers-by express their disappointment with the outgoing team due to the economic difficulties of the past two years. But it's a strong disillusionment and a sense of doom which won those who want a change of government.