News
Eastern Ukraine: G7 warning to Russia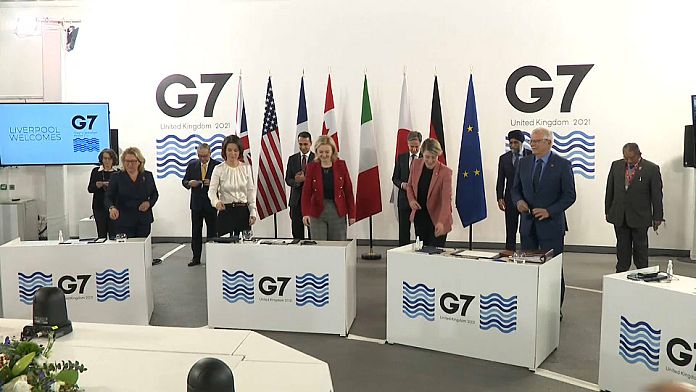 The G7 of foreign ministers displayed a united front against Moscow, which the West has accused for a few weeks of preparing for a possible invasion of Ukraine, despite the denials of the Kremlin.
The Liverpool meeting showed, according to the British minister, that the G7 countries "are very clear" on the fact "that there would be massive consequences for Russia in the event of an incursion into Ukraine".
In a joint declaration, the foreign ministers of Canada, France, Germany, Italy, Japan, the United Kingdom, the United States as well as the High Representative of the European Union call for Russia to "de-escalate" and "search for diplomatic solutions".
"We are united in our condemnation of the strengthening of the military presence and of Russia's aggressive discourse against Ukraine", they write, reaffirming their "unwavering support for the sovereignty and territorial integrity of Ukraine".
The threat of unprecedented sanctions has been formulated in recent days by Washington, and in particular by President Joe Biden, who has met with his Russian counterpart Vladimir Poutin.
An American official present in Liverpool assured Saturday that it was still possible to resolve "through diplomacy" this new Ukrainian crisis.
For this, the US government has announced that it is sending its Deputy Secretary of State for Europe, Karen Donfried, to Ukraine and Russia from Monday to Wednesday, in search of "diplomatic progress to end the conflict in the Donbass. ", in eastern Ukraine," by implementing the Minsk agreements ".
These agreements reached in 2015 to end the war that broke out a year earlier in this Ukrainian region between the forces of Kiev and pro-Russian separatists were never really respected.
If Russia "decides not to take this" diplomatic route, "there will be massive consequences and a heavy price to pay, and the G7 is absolutely united on this", had already warned the American official.
"Not only the countries that were in the room but an even greater number of democratic states would join us in paying the price" to Russia, she added.
Pope Francis said on Sunday to pray for "dear Ukraine", hoping "that the tensions will henceforth be resolved by serious international dialogue and not by arms".
Source link