News
Earthquake in Japan: at least four dead and more than 100 injured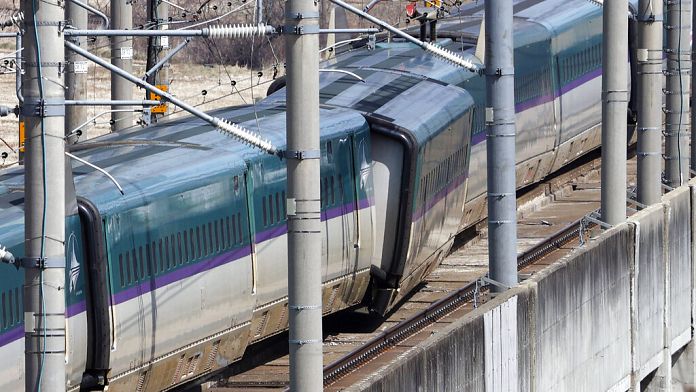 Four people were killed and more than 100 injured in the massive 7.4 magnitude earthquake that shook eastern Japan. The tsunami warning that had been announced overnight was finally lifted on Thursday morning.
The quake caused houses to collapse, a train to derail, causing no casualties, cracks in highways and overturned displays in stores.
But the damage seemed relatively minor compared to the power of the quake which mainly affected Fukushima and Miyagi prefectures in northeastern Japan.
The earthquake, which occurred off Fukushima, was strongly felt in Tokyo, and deprived more than two million households of electricity for several hours around the capital.
According to the Japanese Meteorological Agency (JMA), the hypocenter of the earthquake that occurred on Wednesday at 11:36 p.m. (2:36 p.m. GMT), re-evaluated at 7.4 (against 7.3 initially), was 60 km deep under the Pacific Ocean. off Fukushima Prefecture, where a nuclear power plant was devastated by a tsunami in 2011.
Small aftershocks were recorded throughout the night. Evacuation instructions to refuges have been issued in certain localities.
Fukushima is always in the minds
Japan, still haunted by the earthquake of March 11, 2011, observed a minute of silence Friday in memory of this major disaster.
The disaster left more than 18,500 people dead and missing, mostly from the tsunami, and forced more than 165,000 people from Fukushima Prefecture to evacuate their homes due to radioactive emissions from the damaged nuclear power plant, where the cores of three reactors had melted.
Local authorities still count 33,365 displaced people today, 80% of whom live outside the department of Fukushima.
Located at the crossroads of several major tectonic plates, Japan is regularly affected by earthquakes. The Japanese authorities have imposed strict construction standards for several years to ensure that buildings are able to withstand strong tremors.