Soccer
€32M, a former Rennes player to replace Mbappé
While a departure of Kylian Mbappé seems inevitable, Paris Saint-Germain is multiplying the tracks to find him a replacement. The latest would be a Brazilian already by Ligue 1 and playing in the Premier League.
Succession of Mbappé, a former Stade Rennais target
If he goes on to perform with Paris Saint-Germain, Kylian Mbappé approaches in a daily way. Unwilling to renew con contract with PSG, the 22-year-old striker should leave the Paris club at the end of the season. Barring a huge turnaround, the tricolore world champion should be the subject of a free transfer to Real Madrid. On the side of the Parisian executive, the succession of the former Monegasque is preparing behind the scenes. If the name of the Norwegian Erling Haaland returns insistently, the capital club explores other less expensive tracks. According to TeamTalk, the latest would be the one leading to Raphinha, Leeds United striker passed through Stade Rennais.
Raphinha, a good bet for PSG?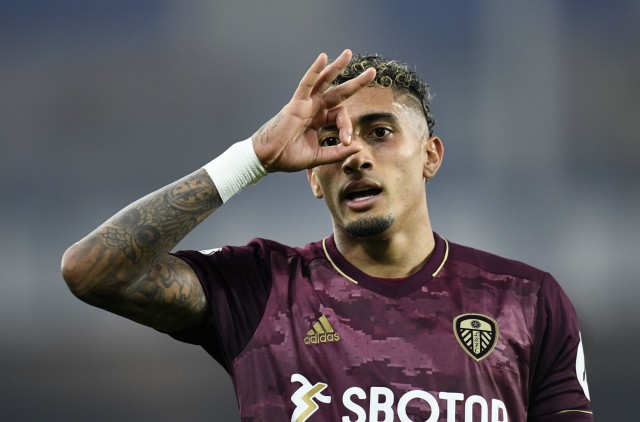 Author of his first two goals in selection in the last match of the Seleçao, Raphinha finds his best level of play. This season in the Premier League, the 24-year-old striker has three goals in 8 appearances. The three-caped auriverde international joined Leeds United from Stade Rennais in 2020. The English club had paid almost 19 million euros to attach its services until 2024. In view of his recent performances, the former SRFC has seen his value climb to 32 million euros on Transfermarkt. An amount far from scaring the management of the Paris Saint-Germain. PSG indeed has significant financial resources to ensure the departure of Kylian Mbappé. Now it remains to find out whether the compatriot of Neymar will be retained by the Paris club.