Soccer
€225M, Mbappé, the verdict falls for Paris SG
Despite the advantage of Real Madrid, PSG wants to do everything to convince Kylian Mbappé to extend his contract that expires on June 30. But the case promises to be very complicated for the club of the capital.
PSG will not manage to keep Kylian Mbappé
At the end of his five-year contract with the Paris Saint-Germain, Kylian Mbappé will he accept Qatar's extension offer or join Real Madrid next summer? Not planning to part with the 22-year-old tricolor international, the dignitaries of the capital club are ready to make him the highest-paid player in the five major European championships with a salary of 45 million euros based on a new five-year commitment, that is, until June 2026. However, the journalist of the team Arnaud Hermant assures that the former striker of AS Monaco seems to already have the head away from Ligue 1 and PSG.
"PSG will not manage to keep Mbappé. I thought he was going to stay this season and extend for two years to be in Paris at the World Cup in Qatar. All this before a departure in 2023. Everyone would have been happy: Qatar, PSG … But with everything that happened this summer, and the violence of Mbappé's words against Leonardo, I think Mbappé will leave (…) Mbappé wants to leave, even if his clan tries to put the forms. The last few weeks are not conducive to an extension", he explained on the set of the Evening Team. A news that does not delight FC Barcelona at all.
Barca do not want to see Mbappé at Real Madrid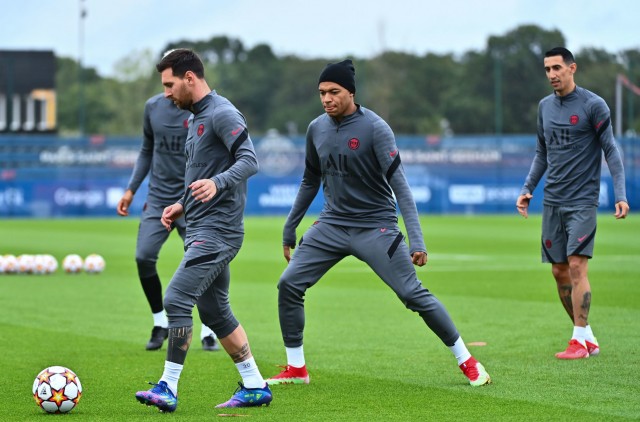 Vice-president of FC Barcelona from 1978 to 2000, then 36 Président President of club culé from July 23, 2000 to February 12, 2003, Joan Gaspart hope that the Emir of Qatar will manage to make an extraordinary proposal to Kylian Mbappé in order to prevent him from joining Real Madrid at the end of this season.
"I fear it will happen, because he is one of the best players at the moment. I hope that the Emir of Qatar puts on the table what no one can put and that he extends with PSG for several years, " said the Spanish businessman on Radio Marca. The Qatari PSG authorities are therefore notified.
TOP 5 legendary exploits of the French Team