Soccer
€220M, Newcastle ready to doubly relieve Marseille
With the takeover of Newcastle by the Saudi investment fund, the English club becomes the richest in the world. For the next winter transfer window, the Magpies intend to hit very hard with a colossal budget of 220 million euros. Moreover, two OM players are on the short-list of the Premier League boarder.
Mercato OM: A big sale scheduled this winter?
With a budget of 220 million euros, Newcastle United already intends to announce the color to Europe during the next winter transfer window as to its desire to join very quickly the gotha of rich and ambitious clubs. Bought by Saudis, the English club wants to move into a whole new era and strengthen itself. In addition to Paris Saint-Germain with Mauro Icardi, it'Olympique de Marseille could thus be a hunting ground for the Magpies.
It must be said that if Pablo Longoria bought rather well during the last summer transfer window, the president of OM did not have the same success in terms of sales, which a little complicated the end of the market. But the situation is expected to change during the winter. Looking for reinforcements to get out of the red zone in the Premier League, Newcastle United intend to reshape their squad in January and two Marseille in the list of needs of the English club.
Kamara and Caleta-Car in Newcastle's list?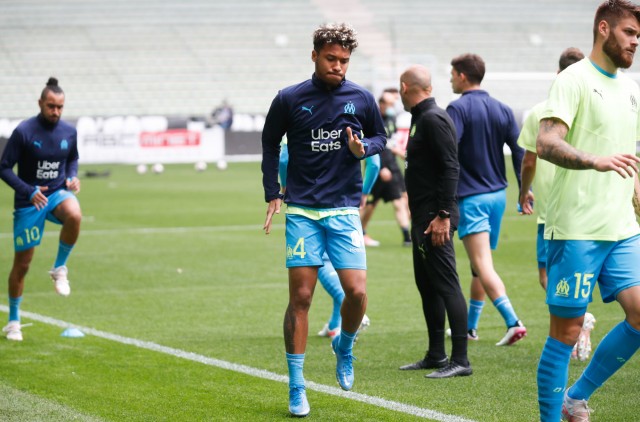 After the Argentine striker Mauro Icardi of Paris Saint-Germain, the Twitter account Newcastle FR ensures that Caleta-Car and Boubacar Kamara are part of Newcastle's priorities for the January transfer market. Free on June 30, the midfielder or defender of 21 years still has not extend and could therefore be sold as early as this winter to allow his training club to cash a check. For Duje Caleta-Car, whose contract ends in 2023, the OM could pocket a nice check.
The Croatian international central defender of 25 years being estimated at 18 million euros by the specialized site Transfermarkt. With Newcastle, Olympique de Marseille and Pablo Longoria could receive a significant financial windfall for the strengthening of Jorge Sampaoli's team and above all bail out the coffers.