[ad_1]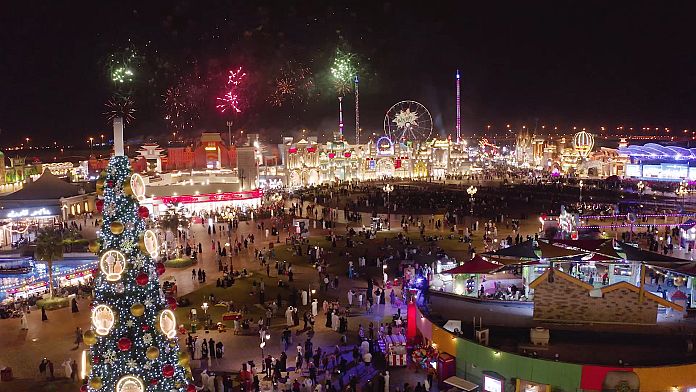 The spirit of Christmas has also taken hold of the desert and Dubai likes to think big for its end-of-year festivities: a Santa Claus descended from the sky to illuminate the entertainment complex dedicated to families. Global Village, an eight-meter-high carbon-neutral tree with its LED screens or outdoor projections of festive films in front of the backdrop of the Dubai Marina … And since the weather is very different from the Far North, in Madinat Jumeirah, Santa Claus adapted by traveling by boat.
European style Christmas markets
Equally popular are markets, fairs and festive events. AT Al Habtoor City, one can discover a European-style Christmas market. Families come to Winter garden to take advantage of the hundreds of stands that offer crafts and a culinary offer from more than 100 countries around the world. A father met on the spot confided in us alongside his wife and their three children: "For me, when we say Christmas, we immediately think of Santa Claus, snow, sleigh, etc." he admits. "The fact that Dubai manages to create this kind of atmosphere in a desert is very impressive," he believes.
The snow is here
And in Dubai too, the snow is there: the Kempinski Hotel at Mall of the Emirates offers a unique view of the indoor ski slopes and with its chalets, caves and elves, an ambiance that visitors, including those not celebrating Christmas, will probably find it hard to resist.
[ad_2]

Source link