News
Drama on the set of a western: vigil in tribute to Halyna Hutchins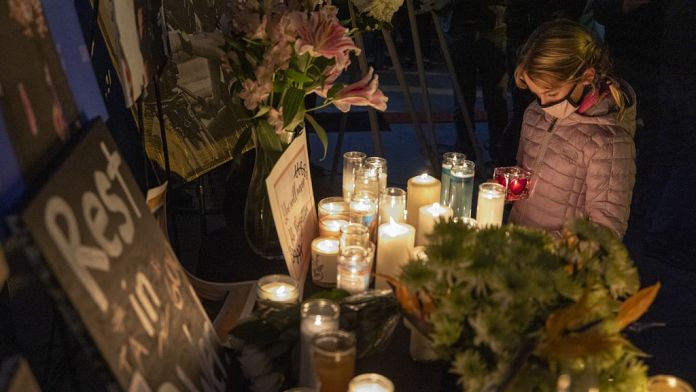 A funeral vigil has been held in Los Angeles in tribute to cinematographer Halyna Hutchins, who was fatally shot Sunday while filming a western.
Vigil in Los Angeles
Sadness and contemplation reigned this Sunday in Los Angeles, the city of cinema, after the accidental death of Halyna Hutchins, the cinematographer fatally shot during the filming of a western.
The 42-year-old mother was unanimously hailed by her colleagues as a talented and passionate filmmaker.
Since his death, there have been growing calls to outlaw live firearms and increase security on movie sets. A petition on the site change.org had collected more than 15,000 signatures on Sunday.
Ongoing investigation
The investigation is still trying to determine the responsibilities and circumstances that led to the tragedy. Devastated, actor Alec Baldwin, who fired the fatal accidental shot, shared his shock. "My heart is broken," he wrote on Twitter.
At the heart of the investigations are the role of a film gunsmith who prepared the gun and that of the assistant director who, when handing the gun to Alec Baldwin, informed him that it was not loaded with live ammunition.
Employees on the set, quoted by American media, described unsafe practices on the set. At this stage, no prosecution has been initiated in this case.
Source link