News
Donbass war: Turkish drones to strike pro-Russian separatists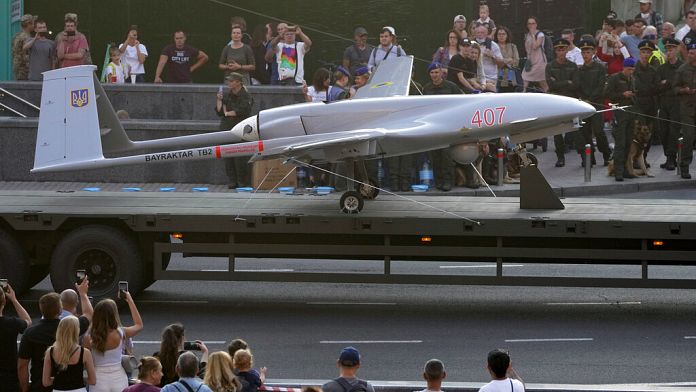 The Ukrainian army has for the first time carried out an air attack on pro-Russian separatists" positions in eastern Ukraine using Turkish-made drones, according to information from theTurkish news agency Anadolu, confirmed by a post of the Ukrainian Armed Forces on Facebook.
It is said to be a response to several ground attacks carried out on Tuesday by the separatists. According to the Ukrainian army, which accused pro-Russian separatists of launching several cannon, grenade launcher and machine gun attacks against Ukrainian forces.
A Ukrainian soldier was killed on Tuesday on the front line with pro-Russian separatists in the east of the country, the Ukrainian military said. Another soldier was wounded, according to the same source.
Drones made in Turkey
Kiev bought in 2019 a dozen combat drones "Bayraktar TB2" to a company of Turkish President Erdogan's son-in-law.
A weapon used since 2016 by Ankara to hunt down Kurdish forces along its borders, and became infamous for being the key to Azerbaijan's victory over Armenia, in the recent Nagorno-Karabakh conflict.
Since 2014, Kiev has been engaged with pro-Russian separatists in a war that has killed more than 13,000 people. After a widely respected truce in 2020, hostilities resumed in Ukraine this year. At least 57 Ukrainian soldiers and 40 separatist fighters were killed.
Source link