News
Donations, hospitality: humanitarian aid remains crucial for millions of Ukrainians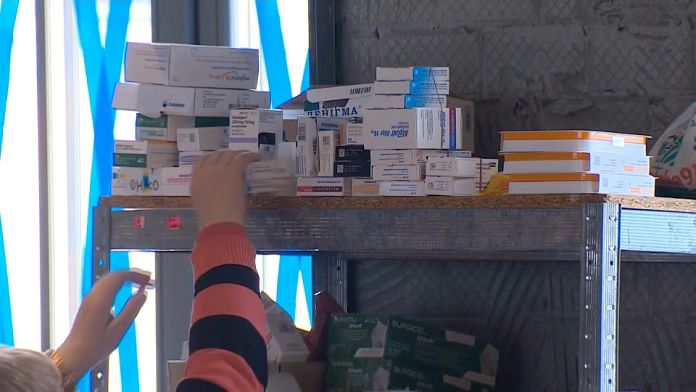 In the largest humanitarian center in Odessa, volunteers do not receive refugees, but provide them with valuable assistance. Medicines, clothes, food. Young volunteers identify needs, sort donations and deliver them. Their way of participating in the war effort and the reconstruction of the country.
"This is how we are picking ourselves up, this is the period of growth, bloody, painful, but this is the time when we will be proud to say that I 'I am Ukrainian'. This is a historic moment, in fact." Volodomyr proudly explains.
More than 10 million displaced
Under a dome in Lviv, the gymnasium became the new home of Natalja and her two small children. Like her, many residents of kyiv fled to this city. As soon as she can, this mother makes a phone call to her relatives, who have remained in the capital. His greatest wish, to return to them, but the news is not good. Her neighbor told her: "I don't think they're gone, you hear explosions day and night. Also now, maybe you can't hear that, but we can hear fighting near kyiv."
Help from anonymous people and relatives
A few years ago, Ivana gave birth to twins for an Irish couple. Thanks to them, she was able to flee Ukraine. From the start of the war, they did not hesitate. We had to go find her. Direction the Romanian border to bring Ivana and her children back to Ireland. Like them, nearly 4 million Ukrainians have left their country.