News
Does the drone that crashed in Croatia belong to the Russian or Ukrainian military?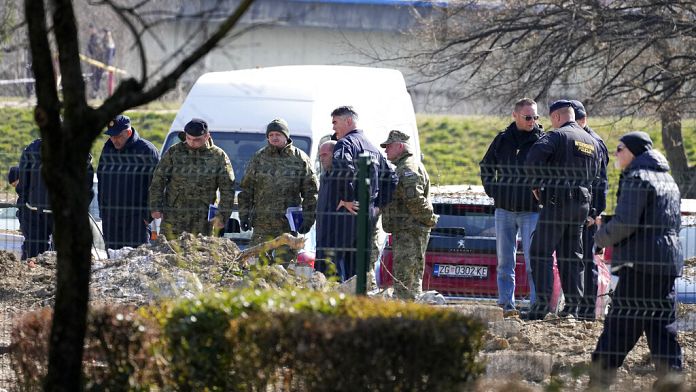 How is it possible that a drone the size of a military plane crosses three NATO countries without being intercepted?
The question is posed by the Croatian president as a Soviet-made reconnaissance craft crashed in the capital Zagreb on Thursday night. The subject is hot within the Atlantic Alliance at a time of maximum tension due to the war in Ukraine.
The unmanned drone crashed in a park in the capital, but there were no casualties. A crater was discovered in Jarun Park, bordering a lake, as well as "two parachutes". Several cars were damaged.
The authorities closed Friday morning access to the area of ​​the fall of the machine, a park located six kilometers from the city center. The police were alerted shortly before midnight by residents who heard a "detonation which followed the fall of the machine", according to a press release.
Croatian police and NATO have opened an investigation.
The drone entered Croatian airspace from the east of the country, flying at a speed of 700 km/h and at an altitude of 1,300 meters, according to a statement from the Croatian Defense Ministry.
"Why this happened, whether it was an error or loss of control, we cannot say for sure at this time. We know it flew for a few minutes over Croatia, before crashing in Zagreb", explained the head of the Croatian government Andrej Plenkovic.
According to Croatian Army Chief of Staff Rober Hranj, this is a "rather serious incident".
Everything suggests that the drone comes from the Ukrainian war zone but it is not known whether it belongs to the Russian or Ukrainian army. He flew over Romania, Hungary before falling on Zagreb. The Croatian capital is about 550 km as the crow flies from the nearest border with Ukraine.
On the side of Kiev, the Ministry of Defense denies that the device is Ukrainian.