News
[Direct Ukraine] After Boutcha, the West is preparing new sanctions, Moscow denies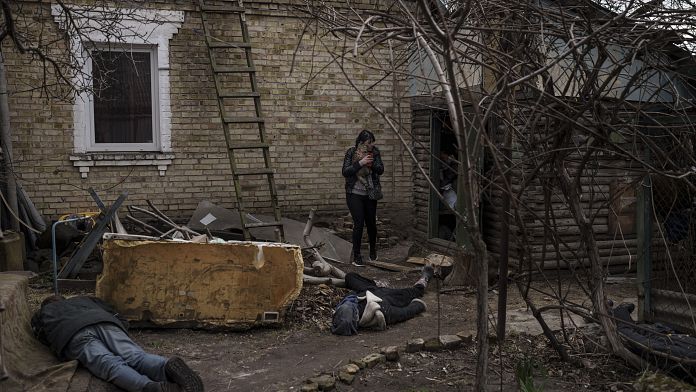 After the departure of Russian troops from Boutcha, a town on the outskirts of Kyiv, and the discovery of at least 350 dead civilians according to the Ukrainian president, Moscow is accused of war crimes by most Western countries. The latter were led to introduce new sanctions against Russia. The country could be suspended from the UN Human Rights Council.
Ukrainian Foreign Minister Dmytro Kuleba warned that the killings of civilians in Boucha would not be the last: "The horrors we saw in Boucha are just the tip of the iceberg of all the crimes that have been committed by the Russian army on Ukrainian territory so far. I can tell you, without exaggeration, but with great sadness: the situation in Mariupol is much worse".
For its part, the Russian Ministry of Defense Sergei Lavrov assured that the army had not killed civilians in Boutcha, and categorically rejected all the accusations. According to Vassily Nebenzia, Russian ambassador to the UN, the images of corpses littering the streets are "falsified", and are only one "new propaganda and disinformation campaign by kyiv".
Follow our live, on this 41st day of war in Ukraine.