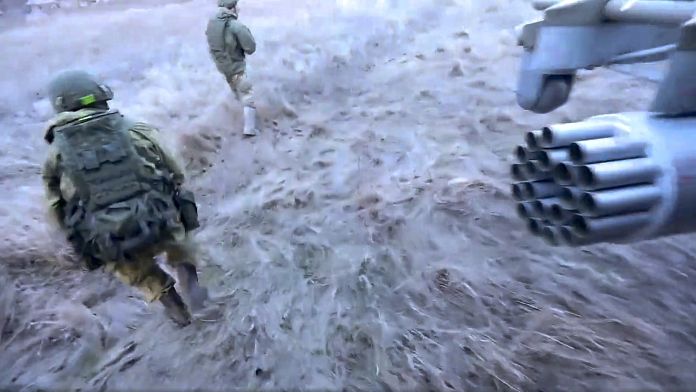 We continue our live coverage of the war in Ukraine here, in order to let you know throughout the day the unfolding of events around this major conflict which enters its eighth day this Thursday. With the testimonies of our journalists on site, photos, urgent dispatches, diplomatic developments…
A week after the start of the invasion of Ukraine, Russian forces have took control of Kherson, a large city in the south of the country, near the Black Sea. The mayor urged the opposing army not to attack civilians stating that Ukrainian forces were not in the city.
This is Moscow's first significant victory. She intervenes whena second meeting with negotiators from Kiev on a ceasefire must take place during the day.
According to the UN, one million people have already fled the fighting. Russian strikes on Ukrainian cities are still intense, and in the capital the inhabitants remain holed up in the metro.
War crimes
Ukraine's emergency service reports hundreds of destroyed buildings, including hospitals, kindergartens, homes, and transportation facilities across the country.The prosecutor of the International Criminal Court (ICC), the Briton Karim Khan, announced Wednesday evening "the immediate opening" of a war crimes investigation.
While the US Secretary of State is expected in Poland, the Baltic countries and Moldova, he condemned Russia for the number of civilians killed, 2,000 according to Ukrainian authorities.
Faced with the multiplication of economic sanctions on an unprecedented scale, Vladimir Putin began a series of meetings with Russian business leaders.
His country is increasingly isolated, the prices of hydrocarbons and aluminum are soaring and the ruble has lost more than a third of its value in foreign currencies in a few days.