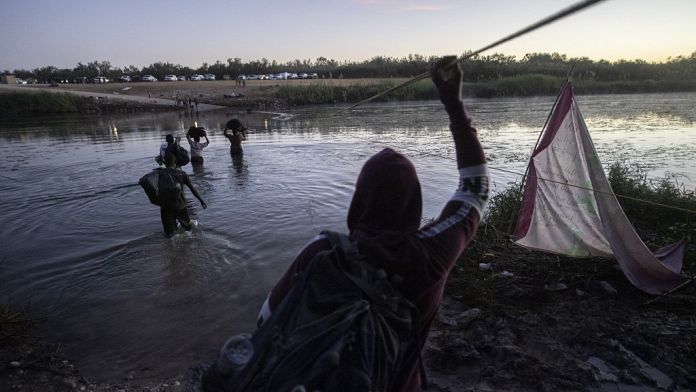 The United States is facing a massive influx of Haitian migrants from the Mexican border. In reaction to the "inhumane" expulsions ordered by Washington, the US envoy to Haiti resigned.
This is a scene filmed two days ago at the airport of Port-au-Prince, capital of Haiti. Men fresh off a charter flight from the United States are trying to retrieve their belongings.
U.S. immigration policy, particularly with regard to Haitians, was the subject of criticism within the Biden administration.
Latest illustration : the announcement of the resignation of Daniel Foote, who was for 2 months, the American envoy to Haiti.
In his resignation letter, he explains :
Recent images of Haitian nationals being hunted by border guards on horseback in Texas have shocked public opinion, and shed light on the living conditions of these migrants who are trying at all costs to enter the United States.
They are fleeing the misery and insecurity that reign in their country.
Some of them passed through several Latin American countries, before getting closer to theEldorado American.
There are now thousands of them piling up in Mexican cities close to the US border.
The Mexican authorities have pledged not to deport these migrants.
The United States suspended deportations of Haitian migrants after the earthquake that struck the island in mid-August. But they resumed those evictions last weekend.
Texas has stepped up border surveillance to try to stem the influx of migrants on its soil.