Olympique de Marseille won Saturday on the lawn of AS Monaco (0-2). Satisfied with the result, Jorge Sampaoli was full of praise for some of his foals.
Sampoli's satisfaction after Monaco
After its victory against AS Saint-Étienne, Olympique de Marseille offered itself a precious success this Saturday. OM went to win (0-2) on the lawn of AS Monaco, a direct competitor to the European places. In-houseabsence of Dimitri Payet, it was the young Bamba Dieng who wore Marseille. A double from the Senegalese has indeed allowed the club Phocéen to leave victorious from Louis II. Coach of the Phocean club, Jorge Sampaoli did not hide his satisfaction after the final whistle. "It was a very good game for us. The players played on a difficult field, against a direct competitor. It will allow us to believe even more in our qualities ", confided the technician according to the remarks relayed by The Team.
Sampaoli fires up for Dieng and Peres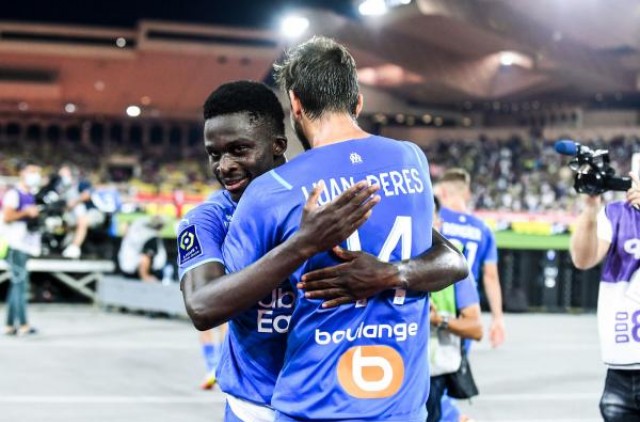 After the match, Jorge Sampaoli especially praised the performances of Bamba Dieng and Luan Peres. The coach of theOlympique de Marseille assures that he is not surprised at the level displayed by the Senegalese against AS Monaco. "I knew he was going to do a lot of damage in the position he occupied, especially to start in the back of the Monaco defense. It has a lot of explosiveness and a nice shot quality. He is a player with great potential that the club has ", emphasized the OM coach. Who displays his surprise at the progress of the Brazilian central defender. "Luan Peres has adapted very quickly in this Championship. I knew him from Santos, but he surprises me because he is still at a higher level. He's a good defender. He plays with a lot of determination, " he revealed.
The reasons for the tenure of Pau Lopez
In his release, Jorge Sampaol also explained why Steve Mandanda substitute state. "It's about rotation. Pau was recovering from an injury, we wanted him to have game time. Steve is the iconic goalkeeper of the club, but I try to make sure that all players have game time, and that there is healthy competition at all positions. We knew that Pau would respond present ", justified the Marseille coach.