News
Destruction and death reign in Irpin, a suburb of Kyiv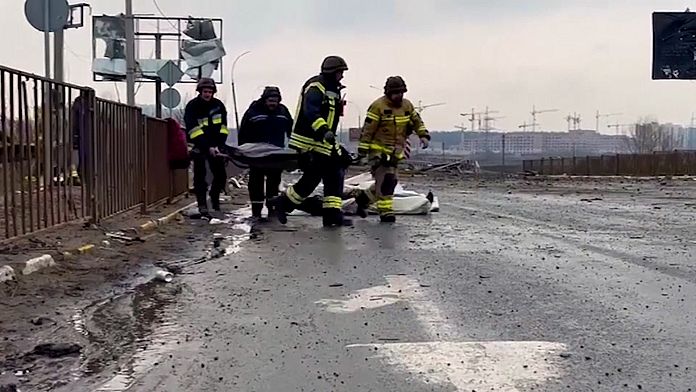 Explosions are regularly heard in Irpin, a northwest suburb of Kyiv, where bodies lie in the streets.
Ukraine's top military commander in charge of the capital's defense said on Tuesday that Ukrainian forces had recaptured most of the city from Russian troops after heavy fighting.
Since the start of the Russian invasion, at least 200 residents of Irpin have been killed, Mayor Oleksandr Markushin announced on Wednesday: "At the height of the hostilities, when there was shelling all day, people were just buried in the gardens or even in the parks. I think around 200 or 300 people died unfortunately."
"Half the city is destroyed", added Oleksandre Markouchine, specifying that "many people are still under the rubble, that's for sure. (…) We are still looking in the basements".