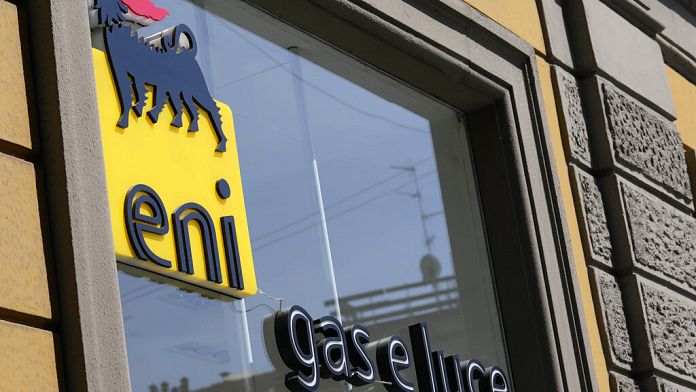 Is this a loophole in European sanctions on Russian gas? Italian energy giant Eni complies with Moscow's demands and opens a bank account in euros and another in rubles with Gazprombank to meet payments for its Russian gas deliveries due "in the coming days".
The company, which is 30% owned by the Italian state, was called to order by Brussels by the voice of Eric Mamer, chief spokesperson for the European Commission: "Member States have taken a collective decision to impose a number of sanctions, so it is quite normal that Member States have an obligation to implement this decision which has the force of law in the European Union. And if the Member States do not do so, it is the general framework of infringement procedures which may be implemented by the European Commission which applies".
Eni claims to have opened the account in rubles as a precaution, but that it will continue to pay Gazprom in euros. Main objective, to avoid a rupture of the gas supply. Italy imports 40% of the gas it consumes from Russia.
The Italian Prime Minister said a few days ago that most European energy companies have acted in the same way.