News
Despite crackdown, anti-war protests grow in Russia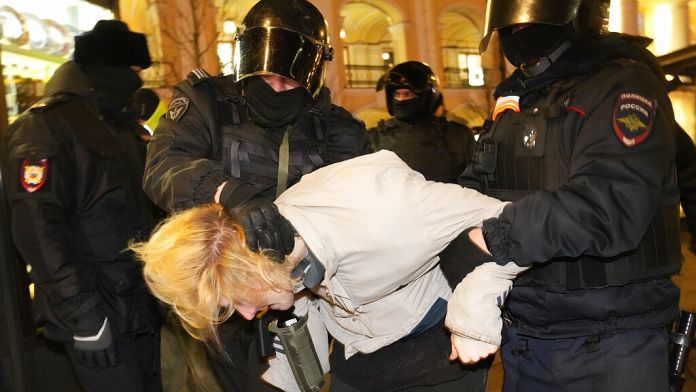 Protests against the invasion of Ukraine are gaining ground in Russia. On the third day of the offensive, Saturday February 26, the Russian security forces had arrested more than 3,000 people in the country according to the NGO OVD-INFO.
It is in Saint Petersburg and Moscow, the two largest cities in Russia that the most arrests took place with 113 and 219 people respectively. In total on the day Saturday, police intercepted about 500 people in the 30 towns these anti-war rallies were taking place.
In Yekaterinburg, the country's fourth largest city, people marched on Saturday chanting "no to war". At least 69 people were arrested. "I am ashamed. I haven't been able to live normally for several days, testifies this participant, I am infinitely ashamed of what is happening. It's scary for those who are there and for those who are here." __"It couldn't be worse. We are the aggressor state. And people are dying because of us….it disgusts me.", delivers this woman in the ranks of the demonstrators.
Despite government repression, other anti-war actions are taking place in the country, Saturday evening February 27, an online petition had collected more than 780,000 signatures on Saturday evening becoming one of the most supported in Russia in recent years .
Censorship is also media, the authorities have asked the national media to remove the terms "invasion", "declaration of war" and any reference to civilians killed by the Russian army. Officially, Moscow describes its intervention in Ukraine as a "special military operation" intended for "peacekeeping".