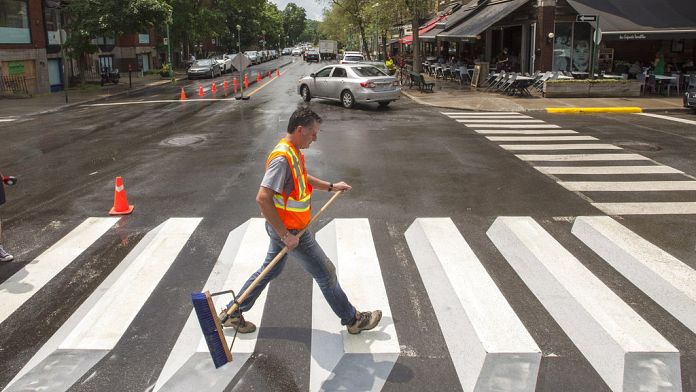 It"s a pedestrian crossing to say the least confusing. In Denmark's second city, Aarhus, these 3D passages have been experienced since Wednesday.
Objective, to slow down motorists and cyclists, to allow pedestrians to cross the road safely.
"We hope this will make drivers and cyclists more aware of the presence of pedestrians, who wish to cross" explains Rikke Smed Winding, project manager.
"So we created these "pockets" or spaces so that they cross safely, but they are actually 3D passages. This helps to attract the attention of road users by encouraging pedestrians to use them" she says.
These optical illusions are made with paint, a shadow being added to the traditional white bands which therefore appear to levitate a few centimeters above the ground. Iceland, Australia, Thailand and Canada have also implemented similar pedestrian crossings.