News
Demonstrations outside the Russian Embassy in Kyiv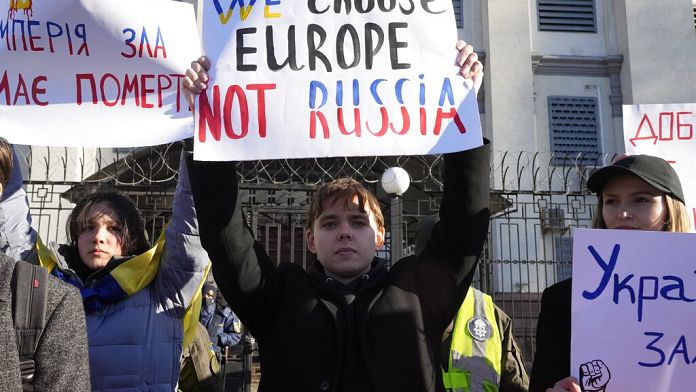 Ukrainian and European flags fly in front of the Russian Embassy in Kiev. Hundreds of people are gathered to protest against Moscow's decision to recognize the independence of Ukrainian separatist territories. Protesters sing patriotic songs and jeer Vladimir Putin.
In the Ukrainian capital, anxiety dominates:
"We are very afraid, said a woman, we don't know what to do because I have small children, I'm really worried."
_ "We are in shock,_ adds another young woman pushing a pram, we don't know what to do and how to react, because it's just crazy."
_ "The danger is there,_ said a young man. We don't know what's in Putin's head."
For 8 years war has been tearing eastern Ukraine apart, killing 14,000 people and creating permanent tension in the country that is exhausting the Ukrainians.