News
Demonstrations against the war in Ukraine in several cities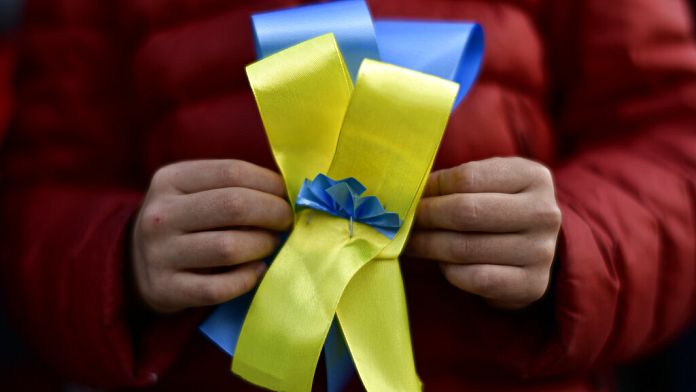 Demonstrations against the war in Ukraine continued to take place in several major cities over the weekend. At New Yorkdozens of Ukrainians gathered in Times Square to ask the international community to help establish a no-fly zone over their country.
As Igor, a protester from Lviv, explains: "Our Ukrainian compatriots, they are suffering from these missile strikes and the planes flying over our cities and killing innocent people, bombing a maternity hospital. We just want this to stop and we want people to live, because every human being is made for to live and not to die. And we're just asking for some support to close the airspace."
New event also at Tel Aviv. In Israel, the Minister of the Interior Ayelet Shaked indicated that the ceiling of 5,000 non-Jewish refugees authorized to enter the territory was almost reached. The demonstrators believe that the aid provided is not enough.
"I think the world is not doing enough to help Ukraine, says Saroj. Russia is a big, powerful country with a very big army, and I think Ukraine needs a lot more helpand I think that may include troops and also military aid."
In other cities like Helsinki, Paris and Madrid, demonstrators gathered to condemn the Russian invasion of Ukraine and show their support for those who must flee the war. On Saturday, the Ukrainian President Volodymyr Zelensky spoke by video link to Florencein front of thousands of people.