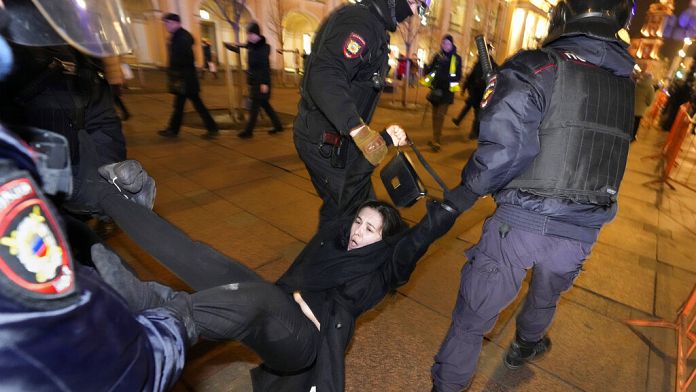 Dozens of opponents of the war in Ukraine demonstrated last night in Saint Petersburg, despite a police crackdown. They were taken into custody.
This movement followed the call for mobilization of the opponent Alexei Navalny, from his prison. Demonstrations in the Russian city have been daily since the start of the invasion.
"Why do they decide for us what we should fight or not? it makes no sense what is going on. It's whatever happens", laments Kirill Baksedov, a 26-year-old engineer present at the demonstration.
Elena Maksinyuk, a 43-year-old businesswoman, is very moved by the situation: "I'm against the war, my husband is Ukrainian, I'm Russian, we have a half-Ukrainian, half-Russian son… I'm against killing our brothers."
Among those arrested yesterday is a 77-year-old activist, who demonstrated like hundreds of her fellow citizens. On the eighth day of the army's invasion of Ukraine, protests unfolded in several cities across Russia.