News
"Deliberate massacre": Moscow accused, bodies tied up, traces of bullets in the back of the neck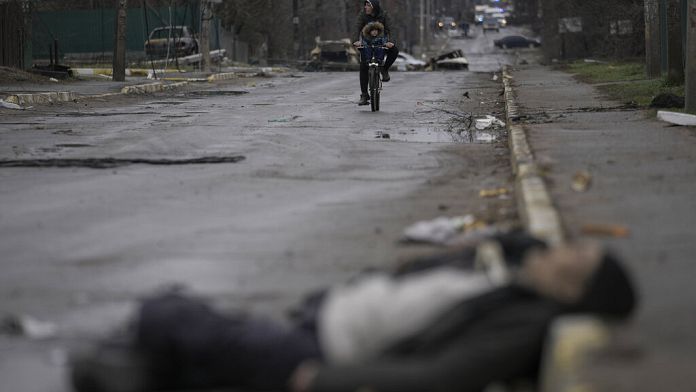 Ukraine accuses the Russian army of having committed a "deliberate massacre" in Boutcha, the city northwest of kyiv.
Ukrainian authorities posted photos of mass graves on social media.
Ukrainian presidential spokesman Sergiy Nikiforov describes corpses "with hands and legs bound (…) and traces of bullet holes in the back of the head."
Agence France Presse confirms the presence of corpses in the streets of Boutcha after the departure of Russian troops.
The President of the European Council says he is "shocked" by the "atrocities" of the Russians.
According to Charles Michel, new sanctions are being prepared and the European Union is gathering evidence for prosecution in international courts.
On his side, Russia did not react to accusations of war crimes and denounces the dissemination of false information and staged images.
Ukraine also claims to have found after the departure of the Russians from the kyiv region, the lifeless body of the mayor of Motijin Olga Sukhenko as well as that of her husband.
Russian soldiers abducted them on March 23.
Ukrainian Deputy Prime Minister Irina Vereschuk worries about other elected officials held by the Russians.
Irina Vereschuk, Ukrainian Deputy Prime Minister: "Today, eleven community leaders from kyiv, Kherson, Kharkiv, Zapporijjia, Mikolaiv and Donetsk are prisoners."
human rights organization Human Rights Watch for its part denounces abuses by the Russian army that amount to "war crimes" in the regions of Chernihiv, Kharkiv and kyiv.
The NGO says it has documented several cases of "violations of the laws of war" such as rape, summary executions or looting.