News
Death of little Rayan: Morocco is in shock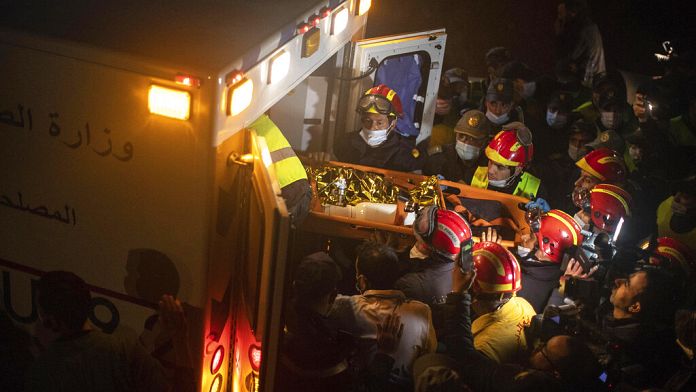 The parents of little Rayan were inevitably inconsolable after the discovery of the lifeless body of their child.
The King of Morocco Mohammed VI called them on the phone following the press release from his cabinet announcing the sad news.
Five-year-old Ryan fell into a 32-metre narrow and difficult-to-access dry pit in the garden of the family's residence in Ighrane, in the north of the country, last Tuesday.
For five days, the rescuers redoubled their efforts to try – in vain – to save him.
Wassima Kharchich, mother of Rayan : "I want to thank His Majesty the King for everything he has done. It was meant to happen and there is nothing we can do about it. My sincere gratitude to everyone who has helped and stood by us. "
The rescuers had first dug a huge crevasse, then a horizontal tunnel, and even removed the earth with their bare hands on the last centimeters separating them from the child to avoid any landslide.
This race against the clock to try to save Rayan held the whole country in suspense and its tragic outcome moved the whole world, hence countless tributes.
Thus, French President Emmanuel Macron wrote on social networks that he shared "the pain of the Moroccan people".