News
Deadly tornadoes in the United States: a very heavy human and material toll in Kentucky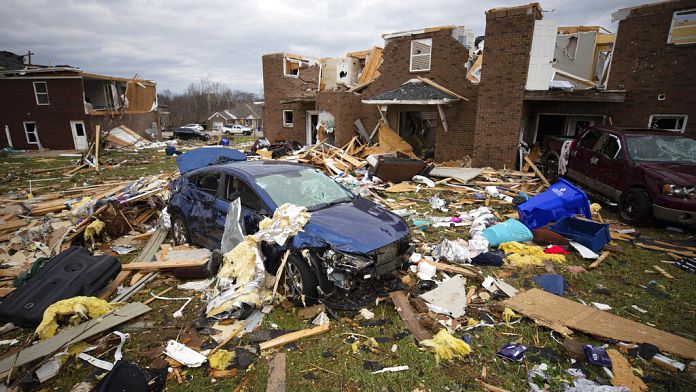 Entire neighborhoods turned into match fields … The US state of Kentucky is in shock after being swept away overnight from Friday to Saturday by a series of powerful tornadoes.
Over 100 feared dead in Kentucky
The human toll is considerable: it could exceed 100 dead, while the search for survivors continues under the rubble of houses in ruins.
In Mayfield, a small town of 10,000 inhabitants, now disfigured, dozens of employees of a candle factory may have perished in the collapse of the roof.
The buildings in the city center did not withstand the force of the winds. "It's like a bomb has gone off", described a witness.
One of these tornadoes traveled nearly 400 kilometers. Never seen.
Other U.S. states affected
Other US states have been hit, such as Illinois where at least six people have died in a warehouse collapse at e-commerce giant Amazon.
Tennessee, Arkansas and Missouri have also reported casualties
Source link