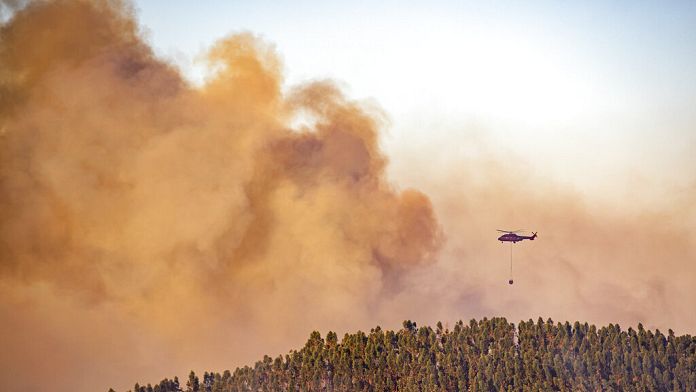 A firefighter died yesterday in southern Spain while battling a wildfire in the province of Malaga.
Aged 44, he was one of some 400 firefighters mobilized against this fire that broke out in the Sierra Bermeja massif, in Andalusia.
The steep terrain and the wind complicate the task of the firemen who nevertheless benefit from the help of water bomber aircraft.
José Luis Perez, fire department spokesman : "This is a very difficult fire to control, we have gusts of up to 40 kilometers per hour. With west and east winds, this means that the fire has moved from side to side, and the high temperatures are drying out the vegetation. The humidity is very low, which makes the vegetation burn very easily. At the moment, we are trying to avoid having to evacuate more people."
Until then, about 1 000 people were evacuated from their homes as a precaution, mainly in the municipality of Estepona, popular with pensioners and British tourists.
The local authorities believe that it could be a arsonthe fire started in several places at the same time.