News
Deadly attack in Norway: interrogation in sight for suspected archer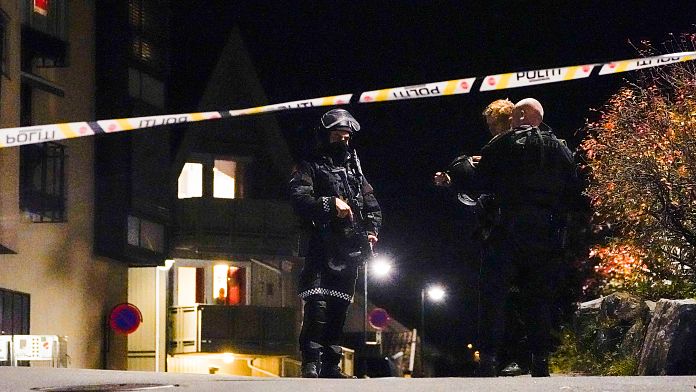 What are the demands or motivations of the terrorist who has raged in Norway? It's too early to tell. Arrested on Wednesday shortly after the events, the suspect fired fatal arrows at five people and injured two others in different places in the city of Kongsberg. He is Danish, is 37 years old and also resides in this city, located about 80 kilometers from the capital Oslo.
Speaking to reporters, the city"s police chief and Prime Minister Erna Solberg, whose last day in office, said the attacker had acted alone :
"From what the police now know, the bomber was alone. No other suspects are wanted. It is important to point out that there are many things that we do not yet know. It is too early to decide on the motive for these acts, but the police are examining whether it is a terrorist act. "
According to a Norwegian television channel, which is generally well informed, the alleged perpetrator of the attack is a convert to Islam and has a medical history. But the authorities did not want to confirm.
Several media outlets broadcast photos of black arrows, apparently of competition, lying on the ground or, for one of them, securely taped to a wall.
The Norwegian Police Directorate has decided that officers, who are usually unarmed, will carry weapons on a temporary basis throughout the country.
Mass killings are rare in Norway, but the two far-right attacks, the Anders Breivik attacks in 2011, which killed more than 75 people, are still fresh in the memory of Norwegians.
Earlier, in August 2019, Philip Manshaus also shot at a mosque in the vicinity of Oslo, before being overpowered by worshippers, without causing any serious injuries. He had previously racially shot his adopted half-sister of Asian descent.
Source link