[ad_1]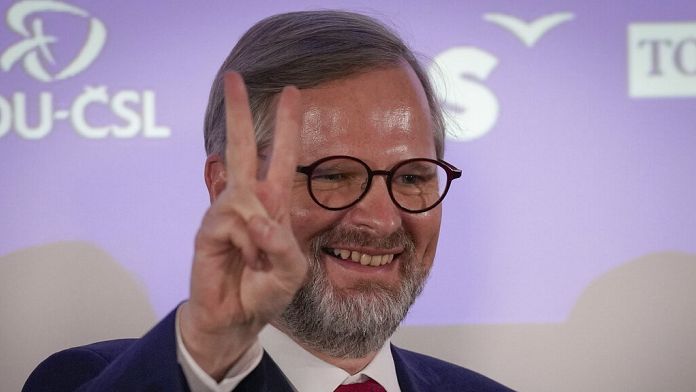 Petr Fiala, 57, is the face of the new Czech government. Sitting on a wheelchair in a plexiglass cube, Milos Zeman invested it on Sunday, November 28. The Czech president recently tested positive for Covid-19 after spending several weeks in hospital for diabetic neuropathy.
During his investiture ceremony, Petr Fiala promised to "lead the country through the current difficult situation, to solve the burning issues"as well as" to make the necessary changes for the good future of citizens and their children. "A right-wing man, Petr Fiala has been at the head of the Civic Democratic Party (ODS) since 2014.
At the head of the right-wing alliance "Ensemble"
This former professor was chosen following the results of the legislative elections in October giving the winner the alliance "Together". The latter, brought together the Democratic Civic Party, the Christian Democrats and the center-right TOP 09 party. It had beaten the former Prime Minister Andrej Babis and his populist movement ANO.
Shortly after the election, the alliance grew by partnering with two other centrist parties – the anti-establishment Pirate Party and the Mayors and Independents. The five parties control a total of 108 seats out of a total of 200 in Parliament.
Confronting the Covid-19 and the energy crisis
The Czech Republic has been in the throes of a wave of Covid-19 ravaging the country for several weeks. With its 10.7 million inhabitants, this member of the European Union has one of the highest infection rates in the world. Despite the figures, part of the population opposes the health restrictions.
Another difficulty faced by the country, that of the surge in energy prices following the bankruptcy of an alternative supplier.
[ad_2]

Source link