News
Czech president in intensive care, executive paralyzed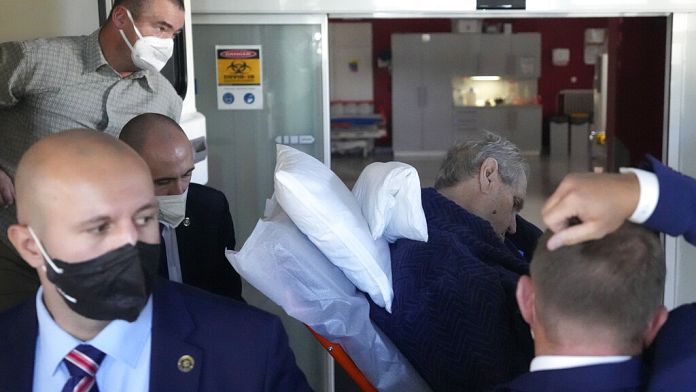 Czech President Milos Zeman, is "unable to ensure the performance of his duties due to his state of health", parliament is called to discuss it.
At 77 years old, Milos Zeman has been in intensive care since October 10, the day after the parliamentary elections. His absence, while the president is constitutionally mandated to appoint the new head of government, blocked the outcome of this election.
Parliamentary elections earlier this month saw the unexpected victory of a three-party liberal-Conservative coalition, dubbed "Together". She narrowly defeated the party of incumbent Prime Minister Andrej Babis.
The President of the Senate indicated that "given the nature of the president's illness, the long-term prognosis regarding his state of health is seen as very uncertain" and that "the possibility of him resuming his duties in the coming weeks is considered unlikely".
According to the Czech media, Milos Zeman suffers from serious liver problems, due to his alcohol consumption. He is also a heavy smoker. He also has hearing problems. According to his doctors, he has diabetic neuropathy. He had been moving with a cane for many years, and in a wheelchair for a few months.
The two houses must now discuss the application of Article 66 of the Constitution, which authorizes parliament to declare the president "incapable of performing his duties" to unblock the political situation.
Once done, the powers can be passed on to the outgoing Prime minister and the speaker of the lower house of the new parliament, who will appoint the next head of government.
The outgoing Prime Minister, Andrej Babis, who had first claimed that the head of state, shortly before his emergency hospitalization, had promised him on Sunday to appoint him to form a new government, renounced this on Friday and announced that he would go into opposition.
This renunciation gives Petr Fiala, the leader of the centre-right alliance Ensemble, which narrowly won the election, the right to be appointed Prime minister.
Source link