News
Czech parliamentary elections: defeat of Prime Minister Andrej Babis to centre-right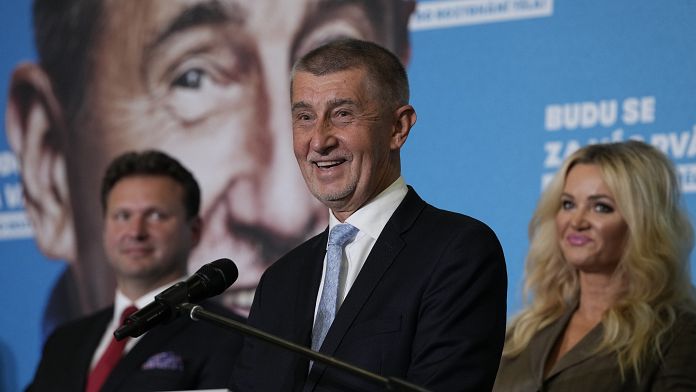 The centre-right Czech alliance Together narrowly won parliamentary elections on Saturday against billionaire populist Prime minister Andrej Babis, according to near-complete results that came as a surprise.
Partial results published by the official election website gave Mr. Babis comfortably in the lead according to polls, but the gap narrowed and the result swung as ballots from major cities were counted.
After counting more than 99.9% of the votes, the alliance Ensemble comprising the right-wing Civic Democratic Party, TOP 09 (centre-right) and the Christian Democratic Union (centre), obtained 27.78% of the votes, securing it 71 seats.
It is ahead of Mr Babis' populist ANO movement, which won 27.14% and would win 72 seats.
Together whose leader positioned himself immediately to form the next government, would have a majority 108 seats in Parliament (which has 200 elected) if he forms a broader coalition with the anti-system Pirate Party and the centrist movement of Mayors and Independents (STAN).
"It seems that both democratic coalitions will manage to get a parliamentary majority, which most likely means that Babis will have to leave", said Otto Eibl, head of the department of political science at Masaryk University in Brno.
Quoted in Pandora Papers
A fourth party will sit in Parliament, the far-right and anti-Muslim Freedom and Direct Democracy (SPD) movement, led by Tokyo-born businessman Tomio Okamura, who won nearly 10% of the vote and is expected to have 20 elected officials.
Turnout was over 65%, compared with 60.84% in the previous parliamentary elections in 2017.
Andrej Babis, 67, made his fortune in food, chemicals and media. He is accused of alleged European subsidy fraud and the European Union blames him for a conflict of interest between his roles as a businessman and politician.
Last weekend, the international Pandora Papers investigation revealed that he had used money from his offshore companies to finance the purchase of properties in the south of France in 2009, including a chateau. Mr. Babis rejected all these allegations, calling for defamation.
According to Mr. Eibl, the Pandora Papers revelations did not particularly weigh on the vote: "There have been so many corruption cases that many voters have become insensitive to them," he says.
"The end of Andrej"
Andrej Babis currently chairs a minority government with the social Democrats, tacitly supported by the Communist Party that had ruled the former totalitarian Czechoslovakia from 1948 to 1989.
With a score of 3.6%, the Communists did not cross the 5% mark on Saturday and will be excluded from Parliament for the first time since the Second World War.
"That's a big thing, finally!", commented to AFP Alexandr Vondra, member of the European Parliament, anti-communist dissident in the 1980s. "But this is also the end of Andrej, and it's even bigger" added Vondra, a close associate of former Czech President Vaclav Havel.
Constitutionally, it is up to pro-Russian President Milos Zeman to appoint the new Prime Minister. Before the election, he had hinted that he would choose Mr. Babis, his former ally.
Sick, President Zeman was forced to vote from home but his entourage said Saturday that he would meet Mr. Babis for talks Sunday morning. "We'll see what the president says", said Mr. Babis. "I'm a manager, my place is in government", he insisted in front of journalists.
But the president of the alliance Together, Petr Fiala, for his part said, to ovations, that his mandate to form the next government was "strong". "The President will have to take this into account", he insisted.
Source link