News
Cybercensorship: internet shutdowns operated by States up sharply in 2021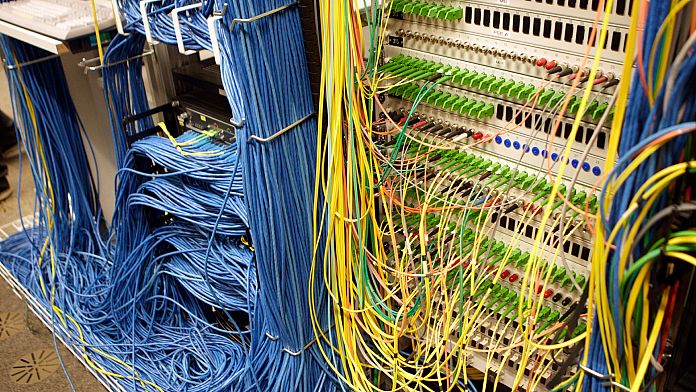 Even if there is not a big red button to turn off the Internet, the temptation is great in many countries, especially authoritarian ones, to restrict, limit or prohibit access to the global network. And in this regard, this practice even tends to gain momentum. Indeed, deliberate internet shutdowns operated by States increased significantly in 2021 with 182 cases identified by the collective of organizations #KeepItOn in a report released Thursday. These data represent an increase of more than 14% compared to 2020.
"With the gradual return to normalcy after the spread of the global Covid-19 pandemic, we have seen a dramatic resurgence in internet shutdowns in 2021", explain the authors of the report.
34 countries thus cut access to their citizens last year, compared to 29 in 2020.
106 cuts in India in 2021
India is by far the country where the highest number of incidents have been recorded with 106 cuts. A large proportion of these cases have taken place in the territory of Jammu and Kashmir, disputed between India and Pakistan.
"India's continued use of internet shutdowns despite global outcry and regulations demanding more transparency show that the situation has not improved much there", lament the editors.
Burma comes second in the ranking (15 denominations), followed by Iran (5), Sudan (5), Cuba (4) and Jordan (4).
The cuts occurred in various contexts: demonstrations and coups (Burma, Sudan, Iran, Jordan, Pakistan, Eswatini, Cuba, Burkina Faso), elections (Chad, Democratic Republic of Congo, Iran, Niger, Uganda, Zambia ), conflict zones (Ethiopia, Burma, Gaza Strip) or to prevent cheating during exams (Algeria, Syria, Sudan).
#KeepItOn, however, notes a decline in the number of internet suspensions around election time, citing examples of countries such as Benin, Iraq and The Gambia where access was maintained throughout the year.
The collective, which brings together 282 organizations in various sectors (NGOs, lobbies, research centers, foundations, media) and in around a hundred countries, also welcomes the condemnations made by the G7 and the United Nations against internet shutdowns and network access restrictions.
It also notes an intensification of actions to challenge in court the legality of suspensions in several African countries (Nigeria, Sudan, Zambia).
"Internet shutdowns and rising authoritarianism go hand in hand", nevertheless worries Marianne Diaz Hernandez of the digital rights protection NGO Acces Now, at the origin of the #KeepItOn project.
"In 2021, governments have proven how shutdowns can be all-in-one tools to exercise control over populations", adds the researcher.
Independent national networks… more easily controllable
If the right to information is the subject of an article of the Universal Declaration of Human Rightsmany countries do not hesitate to flout this principle.
Latest example, Russia. Since the outbreak of the invasion of Ukraine on February 24, Moscow has made it impossible to access social networks such as Twitter, Facebook or Instagram. Dozens of sites have also been blocked since the start of the Russian offensive in Ukraine.
Roskomnadzorthe federal service for the supervision of communications, information technology and mass media, monitors compliance with recently passed laws, where publishing information about the conflict considered to be false is punishable by penalties of up to 15 years from prison.
For several years now, Moscow has put in place a legislative arsenal to control the Internet and restrict freedom of expression. Thus since November 1, 2019, a "sovereign Internet" has come into force allowing, if necessary, to isolate the entire Russian network from the rest of the world. Cut off from the rest of the world, this "RuNet" would thus be easily controlled by the Russian authorities assuring "want to fight against all types of threats".
The Russian approach is similar to that of China and its "Great IT Wall" where Chinese Internet users navigate in a closed system, whose most popular Western services have been replaced by local equivalents, such as Weibo for Twitter or WeChat for Facebook.
The Internet is based on large spinal columns, the backbones, giant fiber optic cables drawn across the five continents and laid at the bottom of the seas and oceans. This framework, which is constantly growing, therefore allows the data to take "alternate routes" in the event of a breakdown. In fact, it is thus easier to control or cut off this data in countries where these infrastructures are less numerous and where the operators are also less diversified.