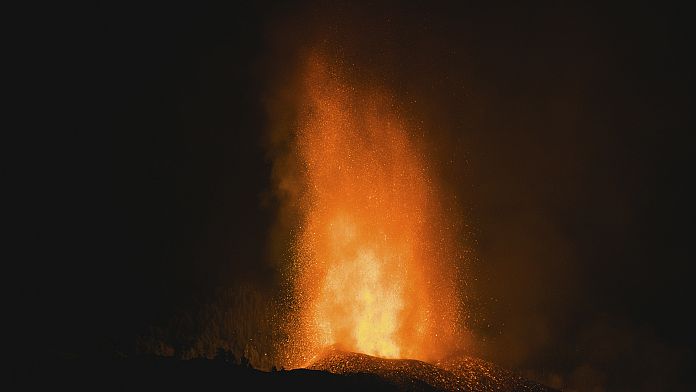 On the Spanish island of La Palma in the Canary Islands, the opening of a new eruptive mouth of the Cumbre Vieja volcano, led to the evacuation of 500 additional residents " last night.
The latest evacuations bring the total number of people forced from their homes to 6,000. Since the volcano erupted on Sunday, lava has covered 103 hectares of land and has already destroyed 166 homes.
The opening of this eruptive mouth came after a new earthquake with a magnitude of 4.1, recorded at 22: 32, according to the Volcanological Institute of the Canary Islands (Involcan).
The images showed lines of cars evacuating into the night.
The authorities are now waiting for the arrival of the lava in the sea, initially expected on Monday evening but delayed by the slowdown of the flows.
A dreaded encounter because of its potential dangerousness as it can give rise to explosions, waves of boiling water and the emanation of toxic gases, according to the Institute of Geological Studies of the United States (USGS).
The regional government of the Canaries has therefore asked the curious not to go to the area and has decreed an "exclusion radius of 2 nautical miles" around the place where the arrival of the flows is expected.
The Cumbre Vieja spews columns of smoke up to several hundred meters high and between 8,000 and 10,500 tons of sulfur dioxide per day, according to the Involcan, but despite this, the airspace has not been closed.
The Spanish airport manager Aena announced Tuesday morning that all flights scheduled for Monday at La Palma airport had been carried out and that 48 others were scheduled for Tuesday.
This eruption caused no casualties, it is the first since 1971 on this island populated by nearly 85,000 inhabitants.
The Cumbre Vieja was under high surveillance for a week due to intense seismic activity and according to Involcan, the eruption could last "several weeks or even a few months".