News
Cross-Channel migration: Paris calls on London to pay the promised financial aid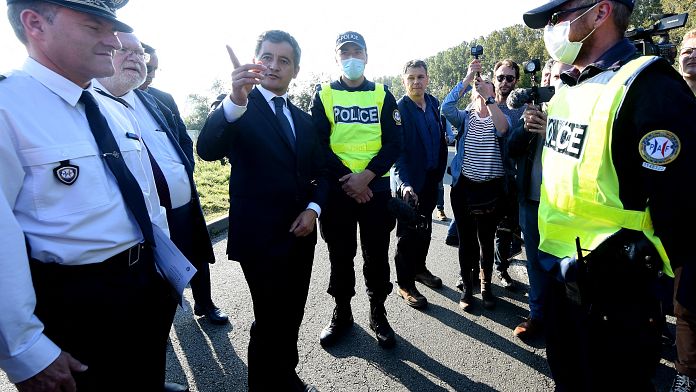 Since Brexit, relations have been strained and the English Channel is the scene of another recurring point of tension between Paris and London"s. France blames the UK for not keeping its promises on immigration. Visiting a beach in the north, where migrants try to cross the Channel to England every day, the Minister of the Interior Gérald Darmanin calls for the two countries to work on a treaty :
"We call on the English to keep their funding promises, also claimed Gérald Darmanin, since we hold the border for them here and now. And then obviously to reduce once again their attractiveness for immigrants arriving in Britain."
The United Kingdom committed at the end of July to pay France 62.7 million euros in 2021-2022 to finance the strengthening of French law enforcement on the coasts.
According to the British press, however, British Home Secretary Priti Patel had threatened in early September not to pay this sum, in the face of record arrivals of migrants crossing the Channel illegally.
Source link