Soccer
Criticized, Gourvennec settles scores with his detractors
On a series of three wins in Ligue 1, Jocelyn Gourvennec found this opportune moment to answer his critics. The new coach of the LOSC deplores harsh and unfair criticism of his team's difficult start to the season.
LOSC: Gourvennec, "I found it very hard and very unfair"
Champion of France 2021, LOSC started the new 2021-2022 season with difficulty, three losses, a draw and a win in the first 5 games of 1. Successor of Christophe Galtier, Jocelyn Gourvennec was severely criticized by the fans for his poor results and was announced for a time on the hot seat. "I found it very harsh and very unfair. I felt like I was barely doomed after signing", he regretted, in The Voice of the North.
But Lille raised their heads before the international break by lining up three victories, respectively against Stade de Reims (2-1), RC Strasbourg (1-2) and OM (2-0). Lille OSC climbed up the championship standings to 8th place with 14 points in 9 days. "When I arrived, and because I had already experienced it as a player, I knew it would be difficult to manage a squad that had just been titled. I had given myself between two and three months to stabilize things", explained Jocelyn Gourvennec.
"We had to find a balance between the staff and the group"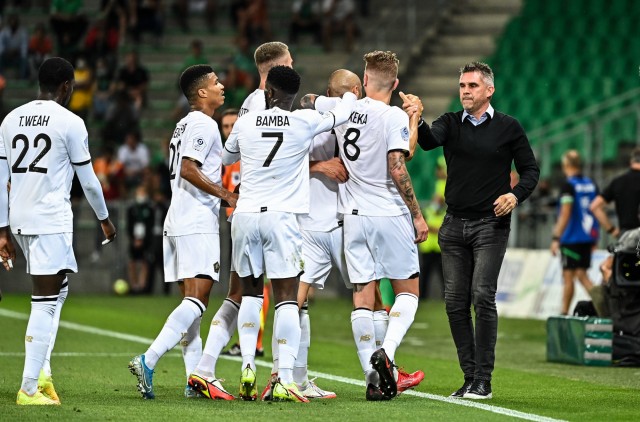 According to him, he "knows better" his band. "I took the time to intervene both on the dressing room, on the collective, but also individually, and to renew these exchanges between four eyes, to discuss the game, the work, the requirements. […] It was also necessary to find a balance between this staff and the group. "Appointed on July 5, 2021, the 49-year-old technician spent the three months. He therefore feels that this is the right time to better appreciate his touch.
"Here we are. The new balance is being found. For now, it's better, but I know very well that we still have a lot to do," reassured the LOSC coach. Without forgetting to specify: "I put myself in my task by working tirelessly. »