News
Crisis in Ukraine: Washington maintains that the invasion is imminent, Moscow denies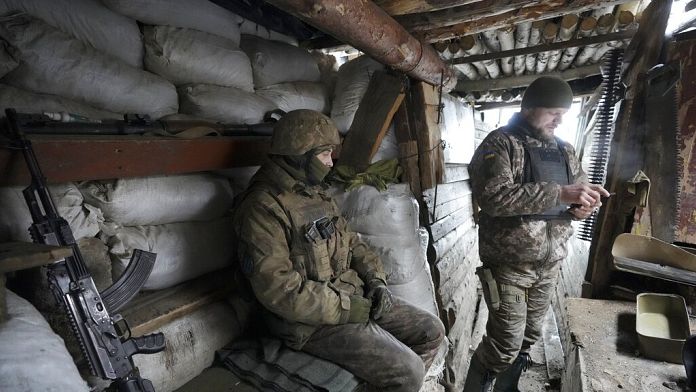 Washington maintains its position: the invasion of Ukraine by Russia remains imminent. They assure that Moscow is far from having withdrawn its troops from the Ukrainian border.
For its part, Russia insists that it does not envisage any attack and that the troops deployed will leave after the military exercises. According to Sergey Vershinin, Russian Deputy Foreign Minister"Attempts to blame Russia are futile and baseless, and it shows that the goal is to defend Ukraine. We are very disappointed by the ostrich position of our Western colleagues, who try not to see obvious things."
But the planes patrolling over Belarus and the deployment of new soldiers near the border are seen as a threat by Westerners. Ukraine remains "committed to the peaceful resolution of the Russian-Ukrainian conflict through diplomatic means", as indicated Sergiy Kyslystya, Permanent Representative of Ukraine to the United Nations : "Ukraine wants peace, security and stability not only for itself but also for all of Europe. At the same time, I repeat that in the event of an invasion, Ukraine will defend itself."
Bombings
The Ukrainian army and pro-Russian separatists accused each other this Thursday, February 17, of bombardments and escalation in the Donbass, a region in the east of the country in the throes of a conflict since 2014 which has caused more than 14,000 dead and nearly 1.5 million displaced.
Three civilians injured according to the Ukrainian army
In a statement, the Ukrainian army accused the separatist fighters of having targeted "with particular cynicism" the locality of Stanytsia Luhanskain particular by touching a nursery school. The attack damaged infrastructure and "half the town was left without electricity," the statement said.
Photos posted on social media show a shell hole in the school wall and bricks strewn across a room amid children's toys. The Ukrainian military later added that "three school employees were injured".