News
Crisis in Ukraine: "a dangerous period for Europe"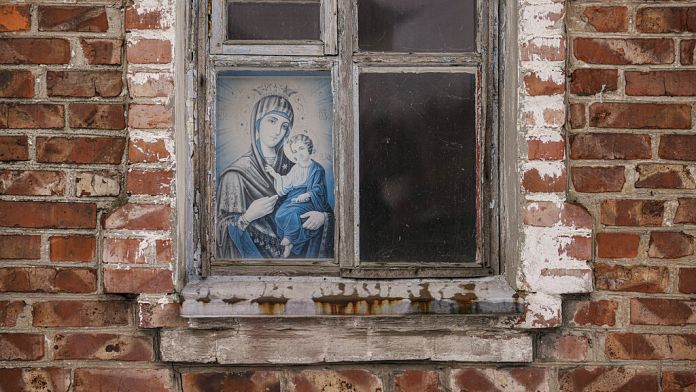 It is "a dangerous time for European security". These are the words of the Secretary General of NATO, Jens Stoltenberg, during a meeting in Brussels with the British Prime Minister to discuss the Ukrainian crisis. Boris Johnson said it was ready to provide 1,000 additional soldiers ready to intervene "in the event of a humanitarian crisis". He also evoked the memory, not so distant, of the Cold War: "When the Berlin Wall fell, Europeans made it clear that they wanted their freedom and security to be inextricably linked and that is why NATO wanted any country to be free to pursue the security alliances it chose".
The Secretary General of NATO repeated to him that it was not possible to close the door to a country wishing to join the organization, but that many other aspects could be discussed with Russia so that it does not feel not threatened. Moscow just has to decide which direction to take: "Russia has a choice. She can choose a diplomatic solution, and we are ready to sit down at the table, but if she chooses confrontation, she will pay a heavy price. There will be economic sanctions. There will be an increased NATO military presence in the eastern part of the lines. And of course the Ukrainian army defense forces are much stronger now than they were in 2014."
"We will defend and protect all allies. A new Russian aggression (against Ukraine) will lead to an increase in NATO's presence, not a reduction", added Jens Stoltenberg.
Sergei Lavrov, the head of Russian diplomacy met his British counterpart in Moscow, Liz Truss. The latter said that she had made the trip to "urge Russia to take the path of diplomacy".
The head of Russian diplomacy deemed Western threats against Russia to be counterproductive: "Ideologized approaches, ultimatums, threats lead nowhere. Unfortunately, many of our Western colleagues have a passion for this form of communication, and I cannot call it diplomacy. "
If London wishes to improve its relations with Moscow, "we will of course respond in the same way, because we cannot be satisfied with our relations which are at their lowest", Sergei Lavrov continued. But "relations can only be normalized through mutually respectful dialogue and on an equal footing (…) in order to find mutually acceptable solutions", he pointed out.
Despite the intense diplomatic efforts of recent weeks, the tension is not coming down on the Ukrainian border. Moscow and Minsk began this Thursday ten days of joint military exercises in Belarus, and at least 100,000 Russian soldiers are deployed at the border.