News
Covid-19: the Strike lifts most health restrictions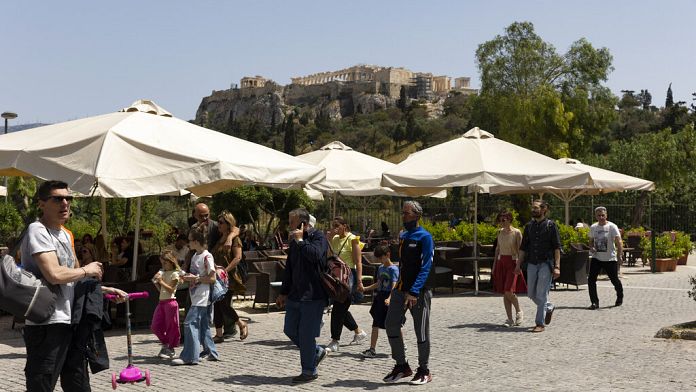 As the high tourist season approaches, Greece has lifted most restrictions related to Covid-19. Since May 1, it is no longer necessary to present a health pass to shop or go for a drink. Reception capacities have also returned to 100% for all establishments.
If the virus has not disappeared, the numbers of hospitalizations and deaths linked to the disease are decreasing, put forward the government. This virtual return to normal should last at least until August 31.
A real relief for everyone, starting with tourists. "It's total freedom! It's a dream to be able to go anywhere without a sanitary pass, it's great!", enthuses this Canadian tourist.
Professionals also welcome this relaxation of health rules. However, weakened by months of crisis, they remain very worried about the economic situation. Inflation is at its highest and according to them these measures are not enough.
"_The good thing about the end of vaccination certificates is that it ends a kind of racism towards those who did not want to be vaccinated. More people come out and come to us. However, this measure does not change everything._The fact is that all the costs have increased and it is difficult for a business to operate in a viable way. The abolition of vaccination certificates is therefore only a drop in the ocean", explains Antonis Makris, a café manager.
"The easing of health restrictions in Greece should promote tourism before the summer. Since May 1, no Covid certificate is required to enter the country. The only obligation remains the wearing of a protective mask inside, a measure which must also be abolished from June 1", specifies our correspondent in Athens, Panos Kitsikopulos.